'1 in 100 year' floods will become more frequent
Water problems associated with climate change dominate the Canadian Water Network Conference (28 February – 3 March). Could new research linking climate change and flooding cost not only insurers but also the big emitters of greenhouse gases?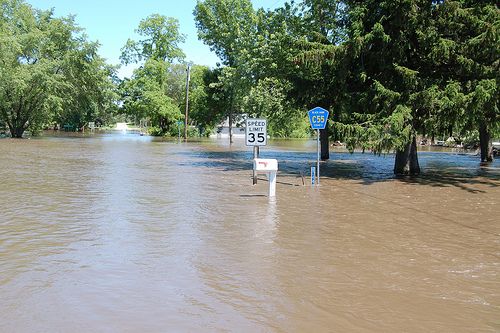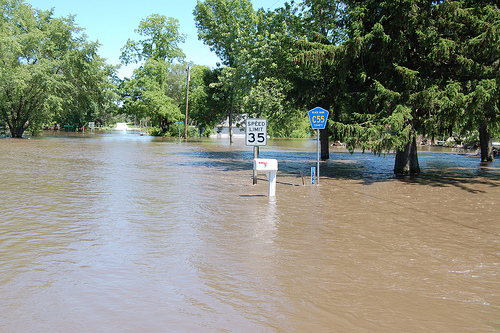 Record floods usually seen once a century could soon be seen every other decade, which could have major implications for insurance, according to the Canadian Water Network (CWN).

At the Connecting Water Resources Conference (28 February – 3 March), organised by the CWN, 300 scientists, policy makers, economists and business people are discussing the concerns surrounding water demand.

Zafar Adeel, Chair of UN Water said: "Climate change will affect all societies and ecosystems most profoundly through the medium of water but there is no other way to generalise the crises ahead. At unpredictable times, too much water will arrive in some places and too little in others."

The conference will cover the problem that within a single generation water demand in many countries will exceed supply by around 40 per cent; while one-third of humanity will have only half the water needed for the fundamentals like cooking and cleaning.

Han Schreier, from the University of British Columbia told the conference that vulnerable places worldwide will see catastrophic flood levels normally experienced once a centaury, such as those seen recently in Pakistan and Australia, could now be expected every 20 years.

He said: "A number of northern British Columbia communities — the town of Smithers, for example — have endured "1 in 100 year" floods three times in the past two decades — disasters that underscore the need for new techniques and ideas in municipal planning and road design.

"Our water infrastructure is not designed to cope with this new reality,"

The worry of once infrequent flooding events becoming more common was highlighted last month in two separate studies published in Nature. One linked changes in climate to growing intensity of rainfall in the Northern Hemisphere and another that links climate change to a specific event, the floods in the UK in 2000, which cost the insurance industry in the UK £1.3 billion.
In 2009, Nick Starling Director of General Insuance and Health from the Association of British Insurers said: "The continued widespread availability of property insurance in the future depends on taking action now to manage the threats of climate change."

Robert Tremblay, Research Director of the Insurance Bureau of Canada, speaking at the CWN Conference said insurance claims have been heavily affected by these increased examples of flooding. He said floods from extreme weather increased 20-fold in the past 30 years and flood-related claims now consistently exceed fire and wind insurance claims every year.

However, some insurers are not worried about the impact. Speaking to the London Evening Standard Andy Haste, Chief Executive of RSA said it was still too early to say if fundamental weather changes were taking place, and RSA performed strongly last year despite unprecedented weather in the UK, particularly the prolonged cold weather.

But, insurance may not be the only industry affected by these causal links. A recent Nature article highlighted the possibility for those in flood-affected areas to sue companies who have been major contributors to carbon emissions.

A quantifiable change in the risk of flooding which could be attributed to industrial greenhouse gas emissions could mean people have a case, but it depends on scientists' ability to prove a causal link. Attribution is currently probabilistic; the recent study of the 2000 floods found the flood risk was raised 20 per cent because of climate change, which may still not be enough in the courtroom.

However, in the article concluded, "the science is far enough advanced for the legal profession to become interested."
Image: US Geological Survey | flickr