World's second largest offshore wind farm opens in Wales
Gwynt y Môr site has 160 turbines and will have a capacity of 576MW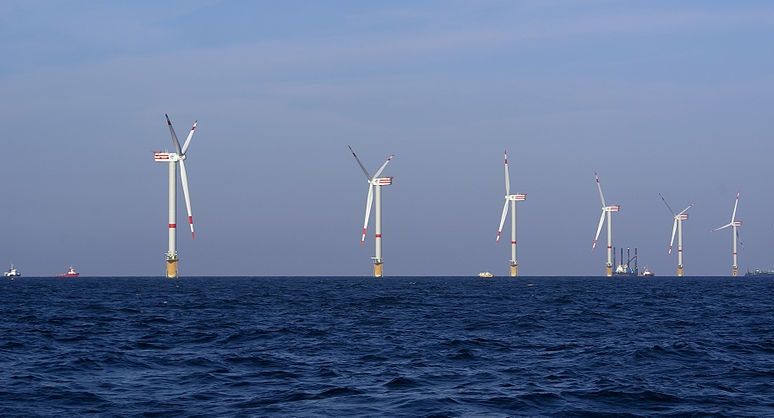 The world's second largest wind farm has been opened in North Wales and will boost the UK's offshore wind power capacity by 14 per cent.
The Gwynt y Môr site has 160 turbines and was officially opened by First Minister of Wales Carwyn Jones and RWE's Chief Executive Officer Peter Terium on Thursday.
The wind farm will generate 576MW of electricity which is enough to power around 400,000 average UK homes.
More than £2 billion has been invested in the project by RWE Innogy, Stadtwerke München GmbH, and Siemens.
Secretary of State for Energy & Climate Change Amber Rudd said: "This offshore wind project will generate enough clean electricity to power hundreds of thousands of homes and will support 100 long term, skilled engineering jobs, giving more people the financial security of a regular pay packet. Gwynt y Môr has a key role to play in our long-term plan to develop a secure energy mix in this country that is diverse and home grown. There really is no better place in the world to invest in offshore wind."
Gwynt y Môr has placed more than £660m of contracts during construction with firms in England, Wales and Scotland, and supporting 2,450 UK jobs.
Rudd added: "With the help of RWE's £19m community benefit fund, the development of Gwynt y Môr offshore wind farm will make a real difference to local hard-working families as well as bringing economic and environmental benefits to the north Wales region."
The project includes 160 Siemens 3.6MW wind turbines; two massive offshore substations; and 134kms of onshore cables.
The Gwynt y Môr wind farm is located eight miles offshore in Liverpool Bay, in North Wales.