Chris Huhne's warning to stop UK's oil dependence
Chris Huhne warned the Royal Geographic Society conference yesterday (17 February) that the UK is over-reliant on oil, as the Department of Energy and Climate Change (DECC) praised the UK companies who have made steps to invest in low-carbon energy.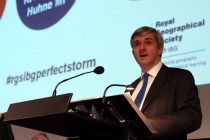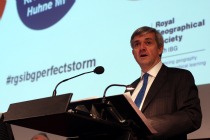 As Chris Huhne issues a warning about the UK's 'over-reliance on oil', the DECC praises projects that applied for EU funding for low-carbon technology.

Speaking at the Royal Geographical Society's Environment and Society Forum yesterday, the Energy and Climate Change Secretary said: "If we relied on oil and the price stayed relatively low at $80 a barrel then consumers will pay more under our policies.

"At the oil price reached this month, $100 a barrel or more, consumers will pay less through the low-carbon energy policies than they would pay for fossil fuel policies.

"And if the US administration is right, and the price is $108 a barrel in 2020, then our consumers are winning hands down."

He stressed that only by moving the focus onto new, greener technologies, including carbon capture and storage (CCS), new nuclear and renewable, and offering a diverse market, would the UK achieve a stable and secure economy.

This came on the same day as an announcement that 14 companies from the UK have now applied for funding from the EU's New Entrant Reserve (NER) scheme, for carbon capture and storage technologies and 'innovative' renewable projects.

Charles Hendry, minister for Energy and Climate Change said: "The strong level of interest received for CCS in particular is heartening – it shows that UK industry is keen to move forward in the development of CCS and confirms the lead that the UK is taking in this critical technology."

Of the 14 applications received, nine were for CCS, both for coal and gas stations, and five for renewable, including an interest in marine energy technologies; three are based in Scotland and six in England, in the Humber and Teeside regions.

The UK has until 9 May to assess the applications against the NER and UK criteria and decide which to put forward to the European Investment Bank for further consideration.
Image: Royal Geographical Society