Carbon Plan 'offers little that is new', says Caroline Lucas
The coalition government announced the new Carbon Plan today (8 March); a government wide plan setting out actions and deadlines for climate change policies. However, Caroline Lucas, leader of the Green Party and MP for Brighton Pavilion voices concerns for what she calls a 'shallow compilation' of previous policies, that will not drive climate change to the top of the government's agenda.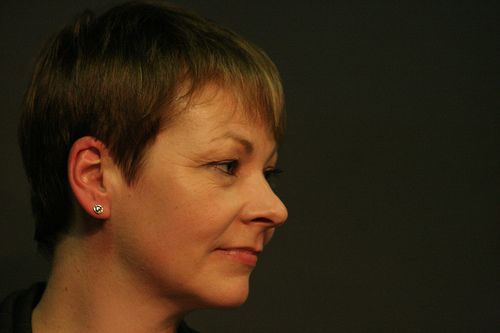 The UK's Carbon Plan is a 'shallow compilation' of the government's policies and' offers little that is new', says Green Party Leader and MP for Brighton Pavilion, Caroline Lucas.
The Carbon Plan launched today (8 March) by the Prime Minister, Deputy Prime Minister and Energy and Climate Change Secretary Chris Huhne, is a government-wide plan on climate change, which sets out actions and deadlines for the next five years, to help the government live up to the claim as 'the greenest government ever'.
The draft plan highlights three key changes which must take place across the UK economy; the way energy is generated, moving towards low carbon alternatives from fossil fuels; in the ways homes and businesses are heated, including improved insulation; and in the way people travel, including better public transport and a shift towards new technologies such as electric vehicles.
The Prime Minister, Deputy Prime Minister and Energy and Climate Change Secretary Chris Huhne said: "This Carbon Plan sets out a vision of a changed Britain, powered by cleaner energy…It shows exactly how we will deliver that vision and play our part in the global effort to tackle climate change and build a green economy through specific, practical action across government, month by month and department by department."
However, Caroline Lucas said: "The move to elevate green priorities to the top of the Whitehall agenda may be encouraging, but I would like to have seen a stronger push, with more in the way of new and concrete proposals that are genuinely compatible with meeting the targets and facilitating the much-needed transition towards decarbonisation."
The new plan is seen as a way to crank up the pressure for those departments accused of not taking their green responsibilities seriously, and sets out aims in several key areas.
The Treasury has been given the task of creating a floor in the carbon price by April 2011,which will put a minimum tax on carbon-intensive power generation and will indirectly reward producers of greener energy.
The Department of Energy and Climate Change (DECC) will also award the first contract for a UK Carbon Capture and Storage demonstration plant (most likely to be built in Scotland) by the end of the year, and will lead the way in reducing the Government's in house emissions by 10 per cent.
The Department of Business must see that the Green Investment Bank is operational by September 2012, with the first annual data on funds in and size of investments released by May 2013.
By 2012 Defra is planning to trial an advisory service for farmers to help them lower their emissions, and by June of this year, the Department of Transport must deliver its national strategy for electric cars recharging stations, making the take-up of electric vehicles easier.
The Carbon Plan will include funding for at least 1,000 apprenticeships by 2015 to create a skilled workforce for the Green Deal programme, which involves plans to insulate homes and businesses in the UK against rising energy prices and cut carbon emissions.
Making the announcement Chris Huhne said: "The new green economy is going to support jobs, growth and help defend Britain from high oil prices. It is a great opportunity to seal Britain's draughty buildings. To succeed, we'll need a big injection of skills and investment – that is why today's announcement is important."
Euan Sutherland, CEO B&Q and Kingfisher UK, who welcomed the announcement said: "B&Q is delighted to support a programme that encourages Green Deal employment opportunities. … A green apprenticeship programme is a great next step towards creating a greener work force able to advise and help more home owners access energy efficiency measures to green up their homes."
However Lucas was concerned that the Treasury is unwilling to see the benefits that a move to a green economy could bring. She said: "The Treasury's apparent short-sightedness on the potentially huge benefits of investing in green industries could seriously hinder even the weakest efforts across Government to usher in a greener economy.
"Ultimately, the outcome of the Treasury wrangling will become clearer on Budget Day – and so it's in the Budget that we'll see the real depth of this Government's commitment."
She also says the government must invest more now to reap the awards, suggesting an enhanced Green Deal, with heavily subsidised interest rates which could form a nationwide, street-to-street process of energy efficiency.
However with Huhne also signing a Memorandum of Understanding with the Vice-Chair of the Local Government Association, Richard Kemp this week, encouraging councils to take firm action to reduce emissions at a local level, Lucas said government must recognise that local changes can not happen without support.
"Rather than the flimsy 'memorandum of understanding' unveiled today, what we need is local carbon budgets, which would set out more clearly the targets that local councils would need to achieve to stay in line with national targets, while also providing them with the necessary support to do so."
The memorandum is aimed at encouraging local councils to take a lead reducing emissions from their own operations and from the homes, businesses and transport infrastructure in their area, and to participate in national carbon reduction initiatives at a local level.
The Carbon Plan has been published as a draft, inviting public consultation on the plans, and a final version will be published in the autumn and then updated annually. The draft looks at the first three UK carbon budgets and cover the period 2008-2022.
Image: http://underclassrising.net/'s | flickr