Government buildings transition to renewables in Chicago
Over 900 municipal buildings in Chicago will transition to 100 per cent renewable energy by 2025, under new mayoral plan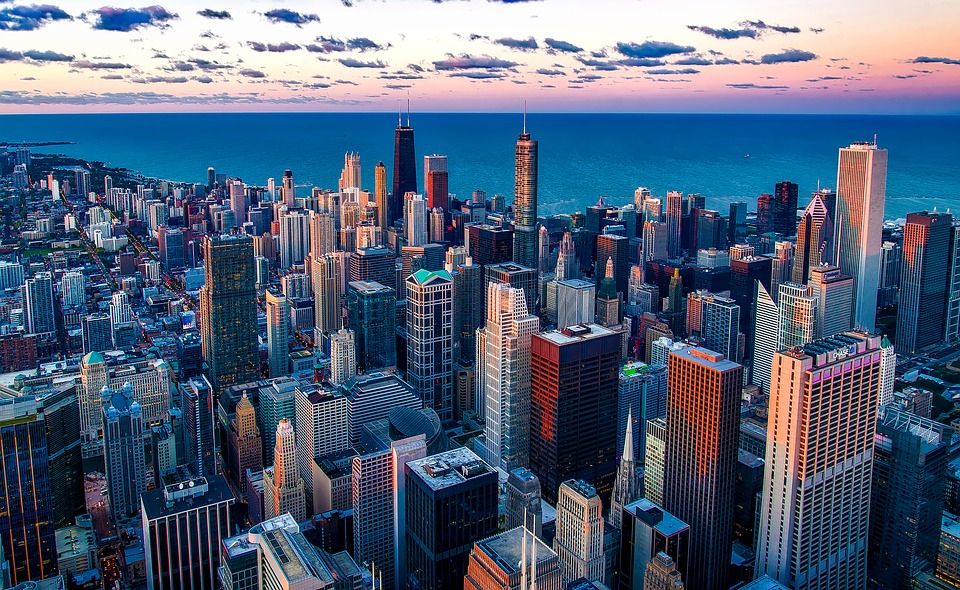 Over 900 municipal buildings in Chicago will transition to 100 per cent renewable energy by 2025, under new mayoral plan.
Chicago's city-owned building, including its public schools, city colleges and the Chicago Housing Authority consume 8 per cent of the city's total electricity use.
In 2016, that amounted to almost 1.8 billion kilowatt hours (kwH) – enough to power 295,000 homes.
A range of strategies – including purchasing "renewable energy credits", buying utility-supplied renewable energy through the Illinois Renewable Portfolio Standard and installing solar panels or windmills on city buildings and public property – will be used to reach the ambitious 100 per cent goal set by Mayor Rahm Emanuel.
The solar installations located on the roofs of Richard J. Daley College and the Dawson Technical Institute have generated more than $16,000 in energy savings, according to officials.
Jack Darin, President of the Illinois Sierra Club, said the mayor's plan would be a "big win for Chicago residents, their health and their environment."
The city of Chicago and the state of Illinois as a whole has made significant strides in expanding renewable energy in recent years.
After a ten-year campaign led by the Little Village Environmental Justice Organization (LVEJO) and other community groups, the Midwest Generation's Fisk and Crawford coal-fired power plants were retired in 2014.
In December 2016, the Illinois General Assembly approved a historic bill bringing together a wide variety of stakeholders to modernise Illinois' energy policy including amendments to the Renewable Portfolio Standard (RPS) and Energy Efficiency Portfolio Standard (EEPS).
The news follows the announcement that coal production in the U.S. fell to its lowest level since 1978 in 2016 - according to a new report released by the U.S. Energy Information Agency (EIA).
Fossil fuel production in the country declined by 7 per cent from 2015 to 2016, with coal production – which decreased 18 per cent – cited as the main cause for the decline by the report.
Moreover, 25 cities in the U.S. have now committed to 100 per cent renewable energy targets, following city council votes in Madison, Wisconsin and Abita Springs in Louisiana.
For the latest news on renewable energy, sustainability and climate change, sign up to our free newsletter here.