Daimler steps up plans to dominate electric truck market
The largest truck manufacturer in the world is eyeing up the prizes to be won from electric vehicles.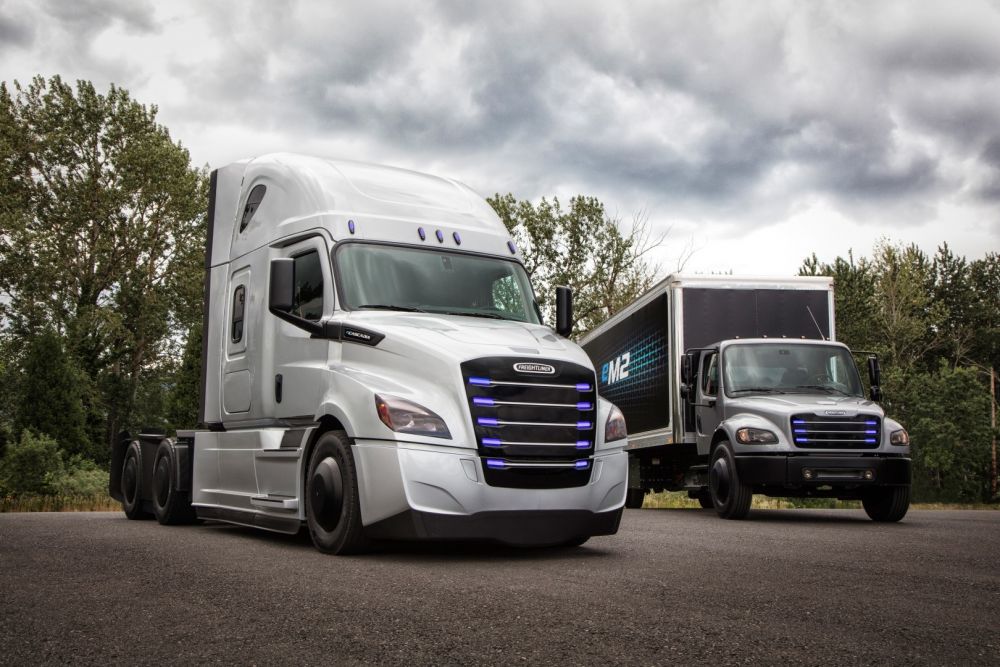 The largest truck manufacturer in the world is eyeing up the prizes to be won from electric vehicles.
German-based Daimler AG has created a new global e-mobility group to capitalise on the astonishing growth in electric vehicles and compete with other manufacturers, such as Tesla and Volvo.
The new group is intended to "consolidate the worldwide know-how" of the car giant and promote innovation in the electric mobility market, according to a statement.
Martin Daum, board member for trucks and buses said: "We were first-movers on electric trucks and strive to set the standard in each relevant segment in which we compete. With the formation of our new global e-mobility group, we will maximize the impact of our investments in this key strategic technology. Thus, we can pursue the best solutions in batteries, charging solutions and energy management."
Daimler has also launched two new electric trucks for the US market, the Freightliner eCascadia and eM2, as a potential rival to Tesla's Semi electric truck launched last year. Both new trucks are designed for long-distance hauling with a maximum range of 250 miles.
A fleet of 30 trucks will go into testing this year with the aim of hitting mass production by 2021. As a result, it now claims to have the largest fully-electric commercial vehicles on the market across its various subsidiaries, including Mercedes-Benz and Freightliner.
The announcement forms part of an estimated $580 million the group is investing in electrification and other new technologies over the next couple of years. This is in response to the gathering pace of the market and consumer interest.
"We expect increasing demand for electric trucks and buses, and are also receiving these signals from our customers. Only manufacturers who lead the field in both conventional drive systems and electric drive systems are able to offer convincing solutions, technically and business-wise," added Frank Reintjes, a divisional board member for the group.