Biofuel increase in Europe threatens climate
New research warns of a massive increase in carbon emissions and land conversion following plans to increase the use of biofuels in Europe.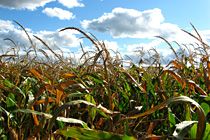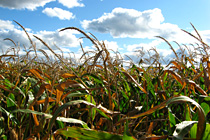 New research warns of a massive increase in carbon emissions and land conversion following plans to increase the use of biofuels in Europe.

Proposals to raise biofuel use in Europe over the next 10 years will require up to 69,000 square kilometres of new land worldwide and make climate change worse, reveals the report, "Anticipated Indirect Land Use Change Associated with Expanded Use of Biofuels in the EU," released in November 2010 by the Institute for European Environmental Policy.

It finds that an area over twice the size of Belgium would need to be converted into fields and plantations, threatening forests, wetlands and other natural ecosystems and poor communities.

The EU Renewable Energy Directive promotes the use of biofuels through a mandatory, binding target: by 2020, 10 per cent of all fuels for road transport of EU member states needs to come from biofuels. However, the directive has some criteria to limit the impacts on nature and the environment.

The EU will not recognise feedstocks from carbon rich wetlands as renewables if these areas were drained for this purpose. In practice, this rule excludes all palm oil from peatlands from support. It also excludes the fuel peat from the label renewable energy.

The new research analyses for the first time biofuel use planned by the EU's member states in their renewable energy plans. It concludes that by 2020, biofuels will provide 9.5 per cent of transport fuel – more than 90 per cent of which will come from food crops.

Although the directive has put measures in place, many other precious wetlands and ecosystems are still at risk due to very weak criteria for limiting the impacts of biofuel production on land-use including indirect land use.

When indirect land use change is taken into account, biofuels will emit an extra 27 to 56 million tonnes of greenhouse gas emissions per year – the equivalent to an extra 12 to 26 million cars on Europe's roads by 2020, states the report.

According to the report, unless EU policy changes, the extra biofuels that Europe will use over the next decade will be on average 81 to 167 per cent worse for the climate than fossil fuels.

The UK, Spain, Germany, Italy and France are projected to produce the most extra GHG emissions from biofuels under the proposed plans. The UK is forecast to emit the most extra CO2 per year, with an estimation of 13.3 million tonnes.

Because the research includes indirect land use change impacts caused by biofuels, it is considered the most realistic assessment to date of the impacts of EU biofuel targets.

The environmental groups involved in the study are calling on EU governments and the European Commission to urgently review the real impacts of biofuels on climate change and food security, and to prioritise energy efficiency in transport. New legislation should take account of the full carbon footprint of biofuels states the report.

Nusa Urbancic of Transport & Environment said: "This research shows that EU biofuels targets are putting climate policy for transport in reverse gear. Until indirect land use change is fully taken into account, Europe will continue to subsidise an alternative energy that is no better than the fossil fuels it is designed to replace."
Author: Marianna Keen | Climate Action