Ramboll: first part of climate adapted area in Copenhagen will be ready by 2017
Copenhageners will get both climate adaptation and a large recreation area with room for fishing, play and exercise, when the Harrestrup Stream is restored in the Danish capital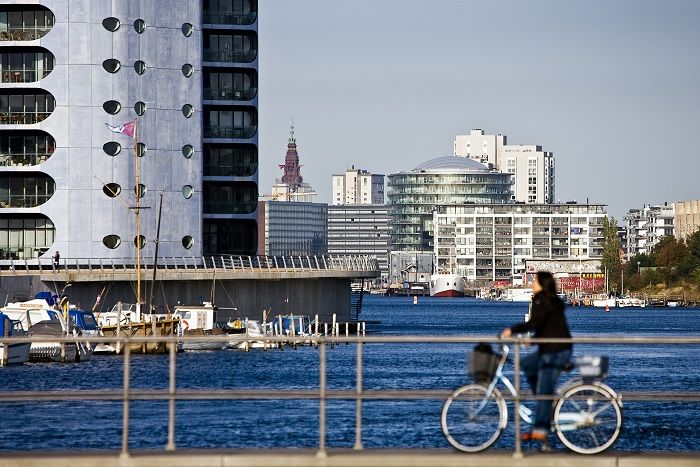 Copenhageners will get both climate adaptation and a large recreation area with room for fishing, play and exercise, when the ten-kilometre long Harrestrup Stream is restored in the Danish capital. The first part of the project has entered its final phases.

Cladded with concrete tiles along the bottom and sides, Harrestrup Stream runs from Krogebjergparken in the north to Kalveboderne in the south of Copenhagen.
Today, the water seems far from accessible, but by 2017, the first 1.5km of the stream will be restored to its natural state, complete with new meanderings, vegetation on the banks and the original fish and plant life.

It will be a brand for the Copenhageners with clean water you can fish in.
Spill over from sewers will be reduced and hedges and shrubs will be removed, making the stream accessible and better integrated with the many parks, which will serve to increase their recreational possibilities, says Market and Project Manager Peter Bønløkke Adamsen, who is one of the experts spearheading the project.
The goal is to meet the EU Water Framework Directive and to make the Harrestrup Stream clean enough to establish a beach in Valbyparken at the streams outlet into the sea, Peter Bønløkke Adamsen further explains.
At the moment, the project manager is working with a team of landscape architects from Schonherr and experts from Ramboll conducting the detailed project planning of the initial 1.5km section of the stream, which will be ready by 2017. This part of the stream flows through Vigerslevparken, situated between Åhaven and Gl. Køge Landevej in southern part of Copenhagen.
Sponsored Content
A financially sound master plan
Ramboll has contributed with complete consultancy services on the project and has drawn up a master plan of the restoration of the stream, beginning at Fæstningskanalen and terminating at the outflow into the sea south of Copenhagen – a total distance of 10km.
The master plan is divided into several stages. It is financially sound and provides the useable foundation we need in order to realise the political vision of recreating Harrestrup Stream as a natural, sustainable and recreational stream, Peter Bønløkke Adamsen explains.
Our work with the master plan is based on the hydraulic and biological aspects, the physical variations of the stream and the surroundings, as well as the rules and regulations that apply to this particular stretch of the stream. Apart from the technical aspects, a substantial part of the project consists of communicating the message and involving stakeholders, he elaborates.