Vattenfall's 3,500 fleet to go 100% electric
One of the Europe's largest utility companies is converting its 3,500 car and light truck fleet to all electric vehicles (EVs) within the next five years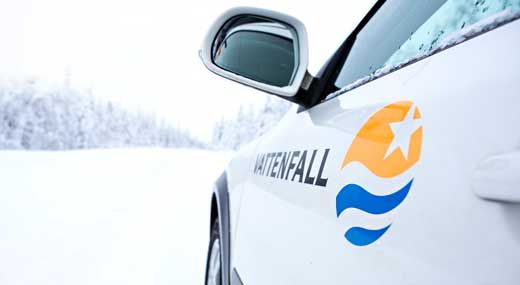 One of the Europe's largest utility companies is converting its 3,500 car and light truck fleet to all electric vehicles (EVs) within the next five years.
Over a period of five years beginning in 2017, Vattenfall will gradually transition to an electric fleet, with 1,700 EVs in Sweden, 1,100 in Germany and 750 in the Netherlands.
The types of vehicle will vary from passenger cars to technical support vehicles and maintenance vans.
The move brings Vattenfall one step closer towards its sustainable ambitions to be carbon neutral by 2050.
The company has been a front runner in renewable energy and sustainable mobility solution since 2009, operating almost 6,000 EV Level 2 and DC fast charging points in Sweden, Germany, and the Netherlands.
In 2016, those facilities generated enough electricity to travel around the world nearly 1,000 times.
Vattenfall is also a leader in developing wireless and smart charging technology as well as systems for charging public transit vehicles.
Martijn Hagens, Head of E-Mobility for Vattenfall, said: "We already help our customers drive electric by supplying charging points. With the decision to switch our own fleet we do not only contribute to reducing CO2-emissions in Europe, but we also want to set an example for other companies."
European Union (EU) Member States and the EU Parliament have agreed to reduce emissions by 60 per cent by 2050.
Hagen also highlighted that the trend towards more affordable batteries coupled with their wider range has led to Vattenfall's transition.
Hagens went on to say: "The outlines for success are already in place. Driving electric is far cheaper than driving on fossil fuels and we help to build a solid charging infrastructure in Europe. But to be able to fully switch our fleet, availability and freedom of choice in cars are very important as well."
The further development of the EV market will be crucial for this goal to be reached.
Hagen hopes that stricter CO2 emission standards will give car manufacturers the confidence to pursue the development of EVs which will hopefully result in "market growth and a wider range of cars at lower prices."
For the latest news on clean transport as well as renewable energy, sustainability and climate change sign up to our free newsletter here.
Image source: Vattenfall