Tesla and Panasonic partnership for $5bn 'gigafactory'
Leading EV manufacturer Tesla has announced a partnership with Panasonic to launch a new US$5 billion (£2.9bn) battery manufacturing plant in the US in a move that could be significant for the transport and energy sectors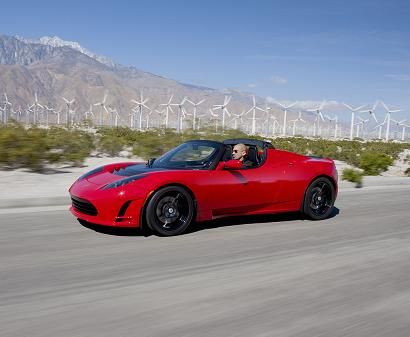 The leading electric car manufacturer Tesla has announced a partnership with electronics giant Panasonic to launch a new US$5 billion (£2.9bn) battery manufacturing plant in the US.
The 'gigafactory' will mainly be used for the production of essential components for Tesla's all-electric vehicles but energy storage technology will also be worked on at the site.
According to Tesla, the factory will allow them to lower costs by consolidating their supply chain and could make their lithium ion batteries 30 per cent cheaper.
Panasonic will manufacture and supply the lithium ion cells and invest in the required equipment and machinery with Tesla then assembling the battery modules and packs.
Possible locations for the new site include Nevada, Arizona, Texas, New Mexico and California and the project is expected to create around 6,500 jobs by 2020.
JB Straubel, chief technical officer and co-founder of Tesla, said: "The gigafactory represents a fundamental change in the way large scale battery production can be realised. Not only does the gigafactory enable capacity needed for the Model 3 but it sets the path for a dramatic reduction in the cost of energy storage across a broad range of applications."
Some experts expect the factory to have a significant impact on the energy sector with Morgan Stanley's Adam Jonas writing: "Tesla's quest to disrupt a trillion dollar car industry offers an adjacent opportunity to disrupt a trillion dollar electric utility industry. If it can be a leader in commercialising battery packs, investors may never look at Tesla the same way again. If Tesla can become the world's low-cost producer in energy storage, we see significant optionality for Tesla to disrupt adjacent industries."
The new partnership builds upon the relationship the Japanese electronics giant and Silicon Valley luxury electric car maker have developed over a number of years.
Panasonic invested heavily in Tesla earlier this decade in a bid to accelerate the expansion of electric vehicles in the marketplace.