SunEdison to launch first U.K solar projects after Deutsche Bank agreement
SunEdison solar plants in south of England to have 56 MW capacity as minister of state for Energy and Climate Change gives boost for U.K market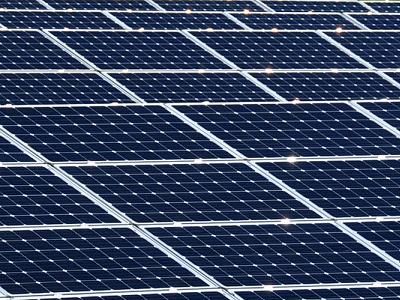 SunEdison, the global solar power provider, has announced a financing arrangement with Deutsche Bank to fund four large PV projects in the U.K.
The projects, which represent SunEdison's first foray into the U.K solar market, will have a combined capacity of 56 MW and are under construction in the south of England.
They are located at sites near Swindon, Wiltshire; on the Essex/Sussex border, and in North Devon and the portfolio is expected to be operational by next month.
The renewable energy sector has been boosted recently by the minister of state for Energy and Climate Change, Greg Barker, who outlined his intentions to deploy 20 GW of solar PV capacity in the U.K by 2020.
SunEdison, with financial backing from Deutsche Bank, has entered into a Share Purchase Agreement (SPA) with Foresight Solar Fund Limited, an investment company listed on the London Stock Exchange. Its parent company, Foresight Group, will acquire the entire PV portfolio once complete and brought online.
The U.K. is seen as a high-growth market for solar energy applications and the power produced throught he new portfolio will be purchased by SmartestEnergy, a U.K-based purchaser of renewable energy. SunEdison will manage each plant via its SunEdison Renewable Operation Center (ROC).