Royal Bank of Scotland to stop financing new coal power and oil sands projects
The Royal Bank of Scotland has announced new policies to support the transition to a low-carbon economy.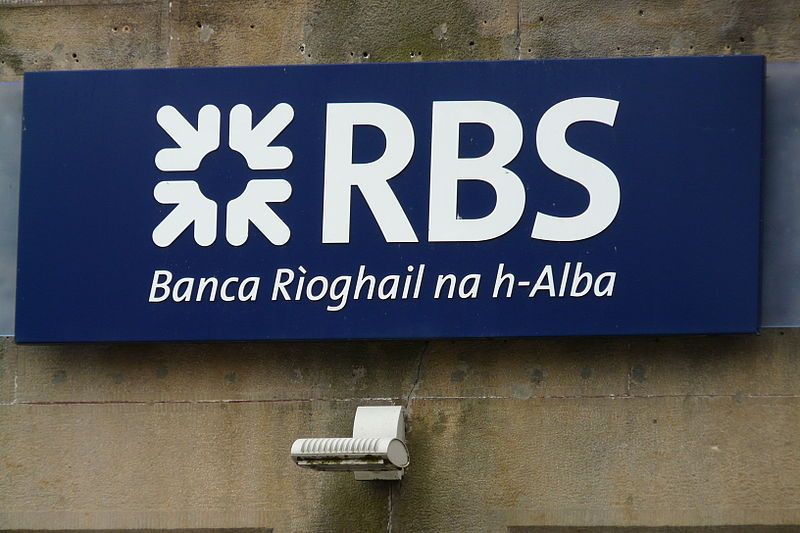 The Royal Bank of Scotland (RBS) has announced new policies to support the transition to a low-carbon economy.
"There is growing interest in the role banks can play in tackling climate change", the bank said in a statement.
As a result, it will now cease financing for all new coal-fired power plants and oil sands projects, along with any oil activities in the Arctic and new thermal coal mines.
The move comes as the bank focusses more on funding renewable energy projects in Europe; it has previously announced a commitment to invest £10 billion in the sector over the next two years.
It also follows a similar announcements from British banks, including HSBC, which ruled out funding coal and tar sands in April.
RBS is also tightening its lending to companies which derive a sizeable portion of its income from fossil fuels. Any power or mine company which obtains more than 40 percent of its revenue from coal will now be excluded.
Kirsty Britz, Director of Sustainable Banking at RBS said: "The RBS of 2018 is very different to the bank we were a few years ago. If we're going to support our customers in the long run, then it means addressing the challenge of climate change and the risks and opportunities it presents. We want to help build a cleaner, more sustainable economy for the future, and these policy changes form part of our broader approach to this major issue."
RBS is also a supporter of the Taskforce on climate-related Financial Disclosures and has worked to reduce the emissions in its own operations. The bank now sources 90 percent of its electricity in the UK and Ireland from renewables and has reduced its carbon emissions by 39 percent since 2014.
Sonia Hierzig, Project Manager at ShareAction, said: "The strengthened energy financing policies of RBS implement many of ShareAction's recommendations for more robust management of climate-related risks. They also make RBS the bank with the strongest energy sector policies out of the top five UK banks….This is an encouraging step forward in a relatively short space of time, and will hopefully inspire other banks to achieve similar progress."
Photo Credit:Chandres/CC