Rishi Sunak announces plans to prioritise green growth in 2021 Budget
The UK Chancellor Rishi Sunak has set out a £65 billion three-point plan to provide support for jobs and businesses as we emerge from the pandemic and forge a path to recovery.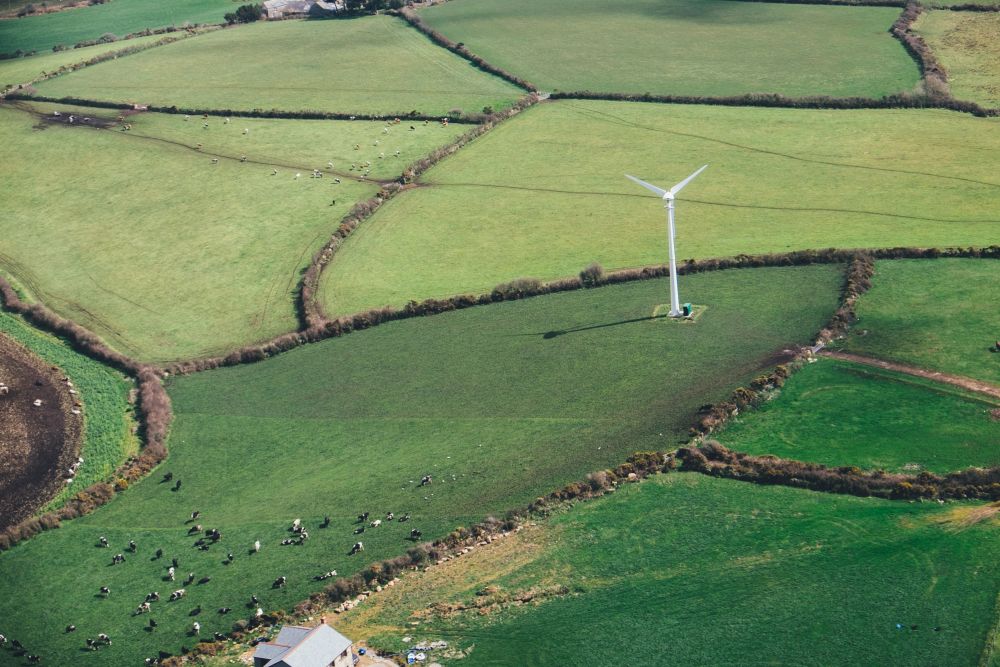 The UK Chancellor Rishi Sunak has set out a £65 billion three-point plan to provide support for jobs and businesses as we emerge from the pandemic and forge a path to recovery.
Yesterday, Rishi Sunak set out a three point plan for the UK's economic recovery as we emerge from the pandemic, highlighting the need for 'real commitment to green growth.' But some environmental groups question whether it goes far enough.
At the heart of the announcement was the UK's old industrial centres paving the way for 'levelling up' regions on the UK and transforming these hubs into clean energy powerhouses providing well-paid, skilled jobs to drive long term recovery efforts.
The Chancellor announced more details on the UK's first ever Infrastructure Bank during his speech. Located in Leeds, the Bank will invest across the United Kingdom in public and private projects to finance the green industrial revolution and tackle climate change. The Bank will be given a far reaching mandate to invest in projects from water, waste and energy as part of the wider National Infrastructure Strategy.
Beginning this spring, the initiative will have an initial capitalisation of £12 billion and we expect it to support at least £40 billion of total investment in infrastructure. Of particular interest will be it's support for emerging technologies like Hydrogen and CCUS, which many believe are not yet commercially viable but critical to the UK's net zero transition.
Another key announcement was the 'worlds-first' green retail produced designed to give UK citizen's an opportunity to take part in the efforts to tackle climate change. The new retail savings product, designed to give all UK savers the chance to support green projects is closely linked the UK's sovereign green bond framework of which details are expected to be announced this June. This builds on the UK's first Sovereign Green Bond, previously announced in November 2020.
In his speech, Rishi Sunak echoed the Prime Minister's ambitions to scale up and accelerate the Green Industrial Revolution to advance "the Ten Point Plan for a green industrial revolution" by scaling investment in "new port infrastructure" which will be built to support the next generation of offshore wind projects in Teesside and Humberside.
A further update to the Bank of England's monetary policy remit will also be welcome by many, reflecting the importance this government is giving to support the net zero transition. However, one cause for concern was the Green homes Grant, which was barely mentioned in Sunak's announcement. Whilst not totally stripped, this 'pillar' of the green recovery will be significantly reduced, moving further away from the £1.5bn pot originally earmarked for the scheme.
The budget was met with different responses from the environmental community.
Rebecca Newsom, Head of Politics for Greenpeace UK, said: "For all the talk of a green recovery, this Budget suggests the Chancellor has failed to clock the urgency of the climate emergency. A National Infrastructure Bank and Green Bonds could be steps forward, but without a guarantee they will provide sustained investment to decarbonise buildings, transport and industry, they are unlikely to do much to advance climate action."
Commenting on the Chancellor's Budget, Rohan Malik, EY's UK Managing Partner for Government & Infrastructure, said the newly announced UK Infrastructure Bank could help target public and private projects that will help finance the green recovery but noted that: "We would expect to see much more detailed plans for the UK coming from the Government on areas of international concern, such as Carbon Pricing, as we get ever closer to this global event."
Looking to the future Sunak said: "I see innovative, fast-growing businesses hiring local people into decent, well-paid, green jobs."
Finally, the Chancellor reiterated his commitment of making the City of London a world leading green finance hub, setting up a new group to lead the fast-growing carbon offset market only set to accelerate over the next decade.
Only time will tell if the UK Government are serious about putting green growth at the heart of this economic recovery. Want to find out how global governments, businesses, and the investment community are supporting a green recovery? Join Climate Action for our Transition Summit month as part of our Roadmap to COP26 by registering now where will be discussing what must be done to decarbonise the Industry, Energy and Transport sectors.
Want to find out more about our Roadmap to COP26 and the how the platform can help amplify your organisation's commitments, announce exciting new targets or sustainability plans, services or products and share your leadership on climate action? Download the Event Brochure today.