Europe's first commercial vertical farm begins construction
The farm in Dronten, the Netherlands, will serve one of Europe's biggest supermarket chains with lettuce grown using Philips GreenPower LED horticultural lighting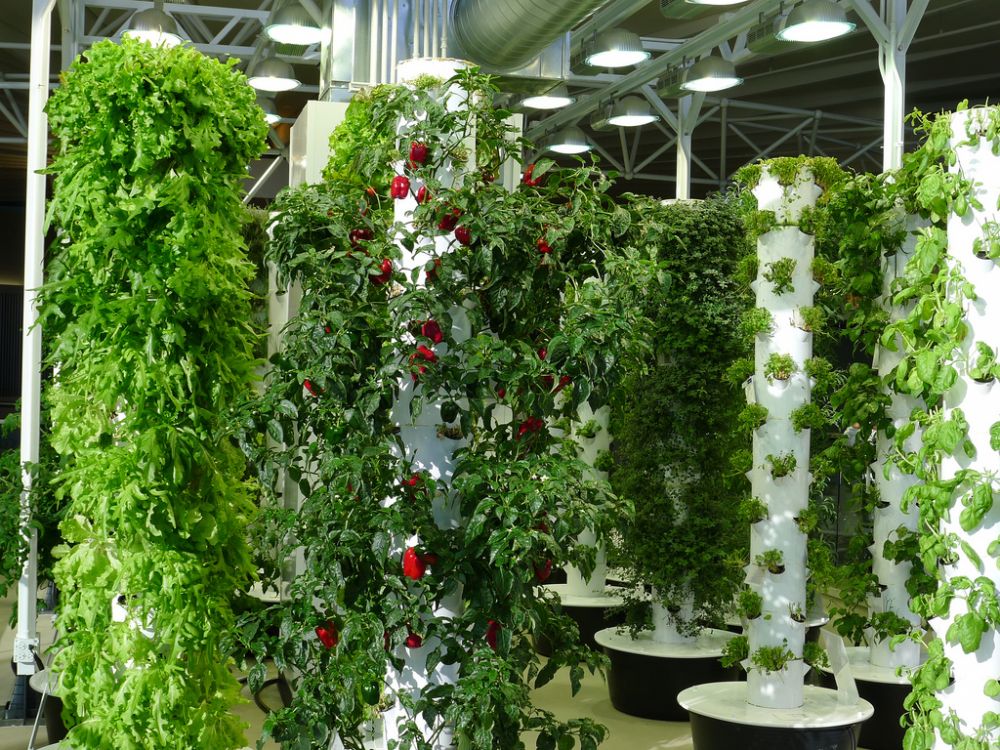 The farm in Dronten, the Netherlands, will serve one of Europe's biggest supermarket chains with lettuce grown using LED horticultural lighting.
To date, the only vertical farms in Europe using LED-based lighting have so far been research centres or specialist producers serving restaurants.
The new facility in Dronten – built by fresh fruit and vegetables company Staay Food Group – will be the first vertical farm in Europe to operate commercially.
The facility will serve one the continent's largest supermarket chains in addition to being used for testing and optimising processes for future, larger vertical farms, and is scheduled to begin operating in the latter half of this year.
The 900 square metre indoor vertical farm will have over 3,000 square metres of growing space, and will use Philips GreenPower LED horticultural lighting.
As the farming happens indoors, any harmful insects or other pests will be prevented from reaching the crops – as a result no pesticides will be required in the process.
Staay and Philips Lighting collaborated with vegetable breeder Rijk Zwaan to carry out the extensive research required to determine the best combination of lettuce varieties and growth recipes in order to improve crop quality and yields
Udo van Slooten, Managing Director of Philips Lighting Horticulture LED Solutions, said: "Our plant specialists at our GrowWise research centre in Eindhoven are testing with seeds of a selection of the most suitable lettuce varieties to define the best growth recipes and to optimise the crop growth even before the farm is running".
Wim Grootscholten, Manager of Marketing and Business Development at Rijk Zwaan, said: "The tests we are conducting within this project are enabling us to identify which varieties are optimal for growing in a vertical farm, and also which varieties offer the best taste and texture."
Vertical farming also allows for the locating of food production close to – or even within – urban areas, where food consumption is concentrated.
Grootscholten went on to say: "It will help us with our continuous challenge to offer solutions for the growing world population. We believe that vertical farms will become increasingly important, because in the future we see more economic and environmental pressure to produce fruit and vegetables, such as lettuce, closer to where end customers are located."
Farms located nearer consumers will help to reduce emissions and transport-related costs.
Similar facilities are also on the rise in the U.S., Vertical Fresh Farms has been farming commercially on a small scale in Buffalo, New York for a few years and Aerofarms in Newark, New Jersey, is currently developing the largest vertical farm in the world, with expected harvests of over 900,000 kilograms each year.
A report by PS Market Research projects that vertically farmed food market will take off in the next few years, generating $6.4 billion of total revenue by the year 2023.
To receive similar news articles, sign up to our free newsletter here.
Image source: chipmunk_1/Flickr