India paves way to COP21 by taxing coal production
The revenues from coal production are set to be used on clean energy and electric car manufacturing, says Indian Government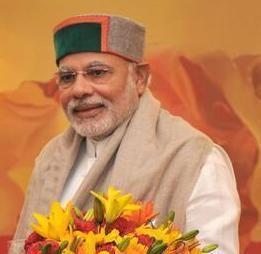 The Indian Finance Minister, Arun Jaitley made the announcement to double tax on coal production as a way of showing India's commitment to tackling climate change and reaching a solid agreement at the Paris Summit.
Prime Minister Narendra Modi's (pictured right) government has set ambitious targets for clean energy since it came into power in May. Decisions to tax coal, petrol and diesel have been received.
The administration has embarked on a high-profile "solar mission" to deliver up to 100GW of solar power by 2019, as part of 175GW of clean energy it aims to install by 2022.
Commentators said the budget and Modi's other initiatives indicated the government is targeting strict measures to tackle climate change ahead of the UN Summit in Paris at the end of the year.
Almost 200 countries will come together at the talks to finalise the "Intended Nationally Determined Contributions", before 1 October this year, which consists of a global emissions contract involving agreements from other countries regarding their intended cuts.
India's has signed a series of mutual clean energy agreements with the US but has avoided specific commitments to reduce emissions of the type that China agreed with Washington, which will see the world's largest emitter start to cut greenhouse gases no later than 2030.
Switzerland last week became the first country to formally highlight its contribution to the deal, committing to halve greenhouse gas emissions on 1990 levels by 2030.
It expects to reduce 30 per cent within the country and the remaining 20 per cent through buying carbon credits.
The Swiss announcement came after the European Commission issued its own planned contribution to a UN deal, aiming for 40 per cent carbon cuts on 1990 levels by 2030.