G20 agree to reduce marine plastic
The G20, ahead of the 2019 G20 summit in Japan, have agreed a framework to support members to reduce their marine plastic pollution.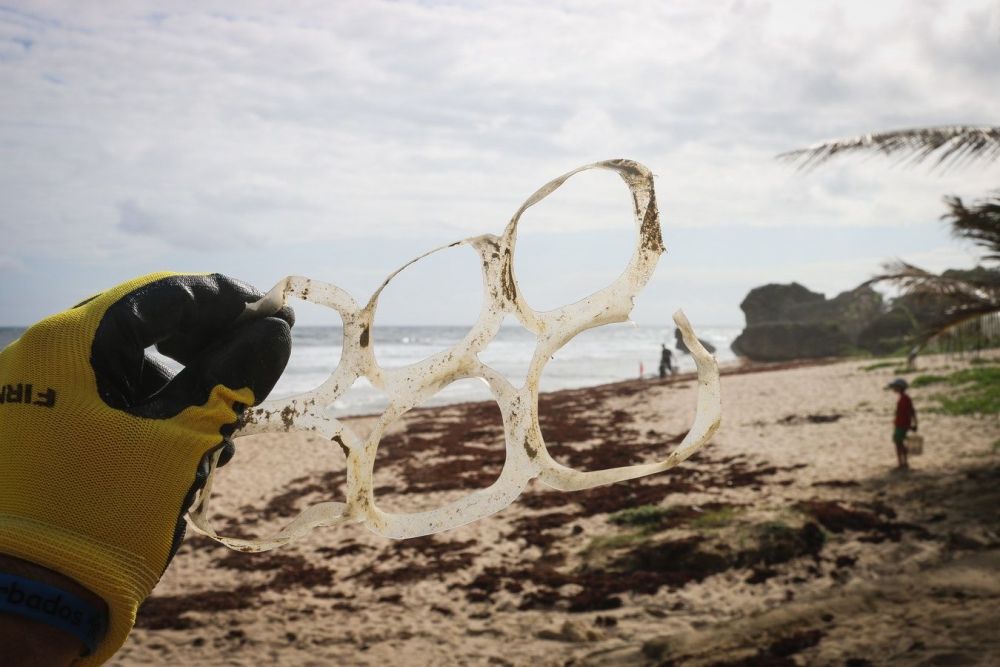 The G20, ahead of the 2019 G20 summit in Japan, have agreed a framework to support members to reduce their marine plastic pollution.
The decision was made after a two day meeting of G20 environment and energy ministers in Karuizawa. The Group consisted of 19 countries and the EU, comprising 85% of global GDP.
The meeting agreed a new voluntary framework, supporting nations to share knowledge on policies, plans and practises to prevent and reduce plastic pollution in all oceans.
The agreement promised to "promote a comprehensive life-cycle approach to urgently and effectively prevent and reduce plastic litter discharge to the oceans". In particular, the Group agreed to monitor and reduce plastic waste through management and innovative solutions, using "international cooperation to enhance national capacities".
Nations promised to promote sustainable consumption and production "including but not limited to promoting resource efficiency, circular economy, sustainable materials management, waste to value approach, and measures to address sea-based sources".
Japanese Environment Minister, Yoshiaki Harada, co-chair of the meeting declared the decision as a "major achievement" and assured the Group will "continue to vigorously seek solutions to such global issues". Individual nations have agreed to report on their activities, with the first meeting to discuss practises and progress taking place before November, afore Japan's current presidency expires.
The United Nations have said that 8 million tonnes of plastic waste end up in the ocean each year, not only obstructing marine life, but also releasing toxic chemicals that poison creatures, habitats and groundwater sources.
Whilst the decision is not legally binding, the framework creates a foundation for which international collaboration can be built upon to better discuss and decide future action, supported by the world's largest economies and many of the world's major plastic polluters.
Critics of the agreement have said that the decision did not create enough restrictions for governments and too many loopholes remained that will allow countries to take no action preventing marine pollution.
Greenpeace member, Hiroaki Odachi has said that "it is insufficient to rely on countries' voluntary actions" to achieve a reduction of plastic reaching oceans.
In addition, the agreement did not specify the type of plastics to be reduced and set no specific limits on production or waste levels.
Odachi specified that "G20 countries should clearly announce that they will prioritise reducing generation of single-use plastics" and should set "legally binding international rules with clear timelines and goals".
Read the full framework here.