Costa launches coffee cup recycling initiative
On Tuesday 7 February, Costa launched its new coffee cup recycling scheme in over 2,000 stores across the UK, committing to recycle any cup deposited by customers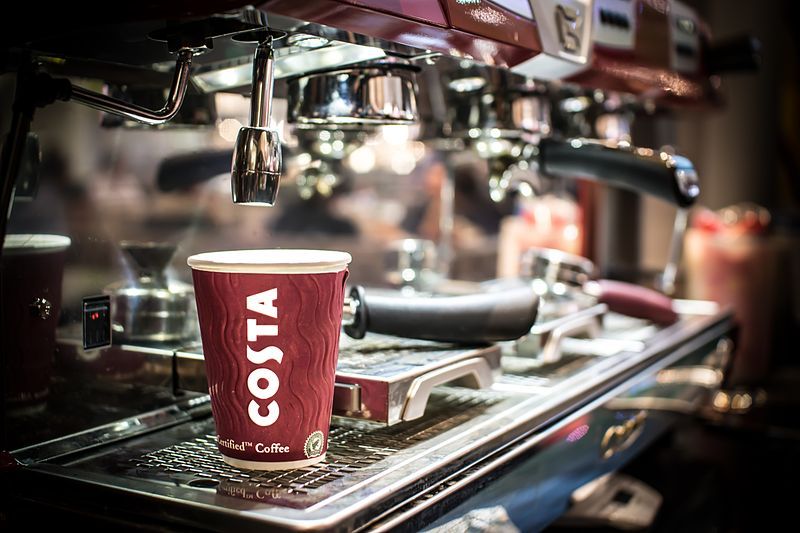 On Tuesday 7 February, Costa launched its new coffee cup recycling scheme in over 2,000 stores across the UK, committing to recycle any cup deposited by customers.
Costa announced the initiative back in November 2016 and after a successful trial at over 45 stores in Manchester and London the scheme was ready to be implemented across the UK.
The new recycling scheme will be a part of the company's wider push to improve the recyclability of disposable coffee cups and encourage the use of re-usable coffee cups.
According to reports, the trial in London and Manchester revealed that around 14 per cent of takeaway sales were being recovered and recycled – significantly higher than the less-than-1 per cent average recovery rate across the UK.
It is believed that this figure will increase dramatically in the future as consumer awareness increases.
In addition to the company's own cups, the scheme encourages customers to deposit cups from their competitors in Costa stores.
Under the scheme, cups are collected and placed upside down on specially designed cup racks – to avoid contamination – before they are collected by waste management firm Veolia and transported to specialist recycling facilities.
The launch follows last year's War-on Waste campaign by broadcaster Hugh Fearnley-Whittingstall, which revealed that 2.5 billion coffee cups are sent to landfill each year.
Conventional disposable coffee cups can be recycled; however, they have to be separated from standard paper and plastic waste and sent to specialist plants.
As a result, a large majority of coffee cups are currently sent to landfill, despite many people believing they are recycled.
Costa's new scheme will ensure that the cups are collected in a separate stream – saving an estimated 30 million cups from landfill each year.
The company is introducing two new designs for re-usable cups in April as well as offering customers 25 pence off each drink ordered if they have a re-usable cup.
Costa also said it was continuing to explore new ways of "investing in and tackling recyclability", stating that it was partnering with The University of Sheffield on a project to explore cup recyclability as well as collaborating with several packaging specialists, including Huhtamaki, Delipac, Frugalpac and reCUP, on new cup designs that could help guarantee the recycling of cups through standard processes.
The chain said in a statement: "We will shortly begin investigating manufacturing processes and test materials for a potential new takeaway cup."
Elsewhere, Starbucks trialled a fully recyclable coffee cup called the Frugalpac in July last year, which could divert huge numbers of cups away from landfill.
Download Costa's "Can our Costa Coffee cups be recycled?" infographic here.
Never miss an update by signing up to our free newsletter here.