China confirms peak emissions by 2030 target
Premier Li Keqiang reaffirms GHG target with China due to submit climate pledge to the U.N. on Wednesday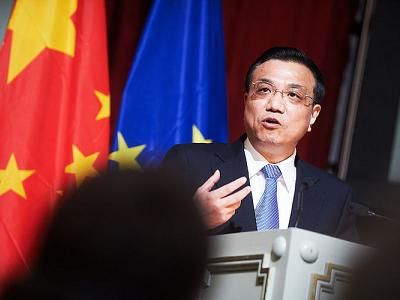 China's greenhouse gas emissions will peak by 2030, according to Premier Li Keqiang, and the country is expected to submit its climate action pledge to the United Nations on Wednesday.
The State Council released a statement on Friday after a meeting of the Council's National Leading Group on Climate Change.
The statement said: "In 2014, China's energy consumption and carbon dioxide emission per unit of GDP dropped by 29.9 per cent and 33.8 per cent over 2005. The binding targets on energy conservation and emissions reduction set in the Twelfth Five-Year Plan could well be achieved as scheduled."
The statement does not include a specific pledge to cut fossil fuel use but China is expected to submit its emissions reduction plans to the U.N. on Wednesday 17 June in the build up to the key climate change summit in Paris in December.
Premier Li Keqiang (pictured) said that China would also enhance energy efficiency measures and projects to reduce the level of CO2 per unit of GDP.
Li also highlighted the importance of increasing the share of clean energy in China's energy mix and expanding forest areas in the country were also priorities.
41 states, including the EU's 28 member states and the U.S., have so far submitted their plans and as the world's biggest GHG emitter, China's contribution is eagerly anticipated.
China is the largest market in the world for renewable energy investment and spent US$89 billion in 2014 on wind power, solar energy, hydro and nuclear projects.
According to new research by the London School of Economics (LSE), GHG emissions in China could peak as early as 2025.
The report said China's "coal consumption fell in 2014, and fell further in the first quarter of 2015…China's greenhouse gas emissions are unlikely to peak as late as 2030 - the upper limit set by President Xi Jinping in November 2014 - and are much more likely to peak by 2025."
The authors of the new study including Lord Nicholas Stern and Fergus Green, both from LSE's Grantham Research Institute on Climate Change, estimated that overall GHG emissions in China could peak between 12.5 billion and 14 billion tonnes of carbon dioxide a year by 2025.
China has been prompted into action by chronic air pollution problems that have blighted areas of the country.
The 21st session of the Conference of the Parties (COP21) to the United Nations Framework Convention on Climate Change (UNFCCC) takes place in the French capital later this year and a global deal to limit greenhouse gas (GHG) emissions is expected to be agreed.
The authors of the LSE study said: "The UN climate change conference in Paris later this year will be more successful if governments everywhere understand the extent of change in China its implications for global emissions."
Chinese President Xi Jinping and his U.S. counterpart Barack Obama reached a landmark agreement in November to set limits on carbon emissions.
Xi Jinping agreed to a date for peak CO2 emissions and also pledged to raise the share of zero-carbon energy to 20 per cent of the country's total.
President Barack Obama said the U.S would reduce its GHG emissions by more than a quarter by 2025.