Amazon Rainforest fires declared an "international crisis"
The Amazon Rainforest continues to burn, despite international calls for action.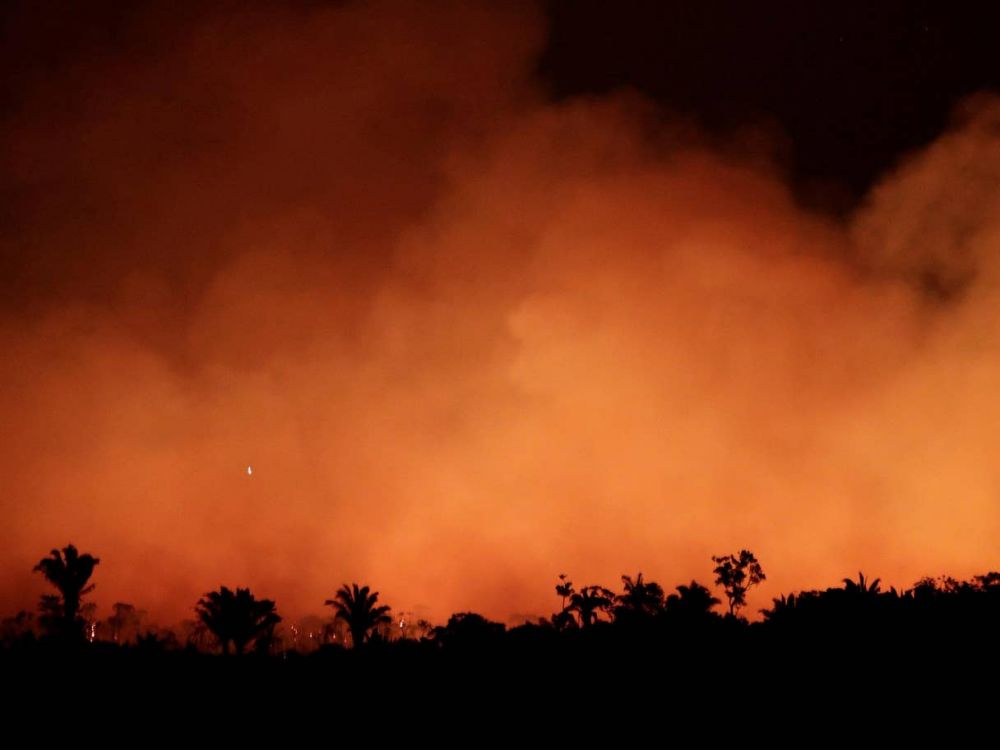 The Amazon Rainforest continues to burn, despite international calls for action.
The Amazon Rainforest continues to burn, due to a lack of resources to fight forest fires. Emanuel Macron has called the fires an "international crisis", calling for the G7 to "discuss this emergency" at the meeting this weekend. Jair Bolsonaro, Brazil's president, has called the INPE data "a lie."
Satellite data from the National Institute for Space Research (INPE) shows an 85% increase in the rate of forest fires, with just half of these fires occurring in the Amazon. These fires are not just affecting Brazil, several South American countries, such as Venezuela, Bolivia and Columbia are also currently dealing with forest fires.
Forest fires commonly occur during the dry season, caused either by natural events such as lightning strikes as well as by farmers and loggers clearing land for grazing. Since July, there has been a sharp rise in deforestation, followed by an increase in burning in August. Local newspapers have reported that local farmers have been organising fire days to illegally deforest land for cattle ranching.
Mr Bolsonaro has accused non-governmental organisations of starting wildfires to damage his governments image, however he has also acknowledged farmers involvement, stating that it is the season of the "queimada", where farmers burn land to clear it for grazing and planting crops.
According to the European Union's Copernicus Atmosphere Monitoring Service (CAMS), the smoke from these fires is spreading across the Amazon region and as far as the Atlantic coast. The smoke has been so severe that it caused the skies to darken, plunging São Paulo into a blackout and turning fresh water black despite being more than 2,000 miles away from the fires.
These fires release large amounts of carbon dioxide, the highest amount released since 2010 and emit large quantities of carbon monoxide which is being carried beyond South America's coastline (CAMS).
The Amazon supplies a fifth of the world's oxygen and 20% of the world's fresh water supply according to the WWF. It is home to 3 million species of plants and animals and 1 million indigenous people.
UN secretary, Antonio Guterres, has expressed his concern over the impact of these fires, stating that "we cannot afford more damage to a major source of oxygen and biodiversity".
The news of these fires come amidst news of Mr Bolsonaro's government's closure of the Amazon Fund, an initiative which aims to prevent, monitor and combat deforestation in the Amazonian Rainforest.
Mr Bolsonaro's government wants to open up reserved and protected areas for mining and cattle farming, calling for the area to be monetised as Mr Bolsonaro states that "The Amazon is ours." This comes after promises during his election campaign to reduce the power of environmental agencies and free up mining and commercial farming on indigenous reserves.
According to NASA satellites, however, the overall activity across Amazon basin has been close to the average when compared to the last 15 years, although the activity in some states has been above average.
Photograph: Reuters