African Environment Ministers meet to prepare COP22
Environment Ministers from Gabon, Niger, and Namibia in Cairo met at the African Ministers Conference on the Environment (AMCEN) on Sunday to prepare for the COP22 United Nations climate summit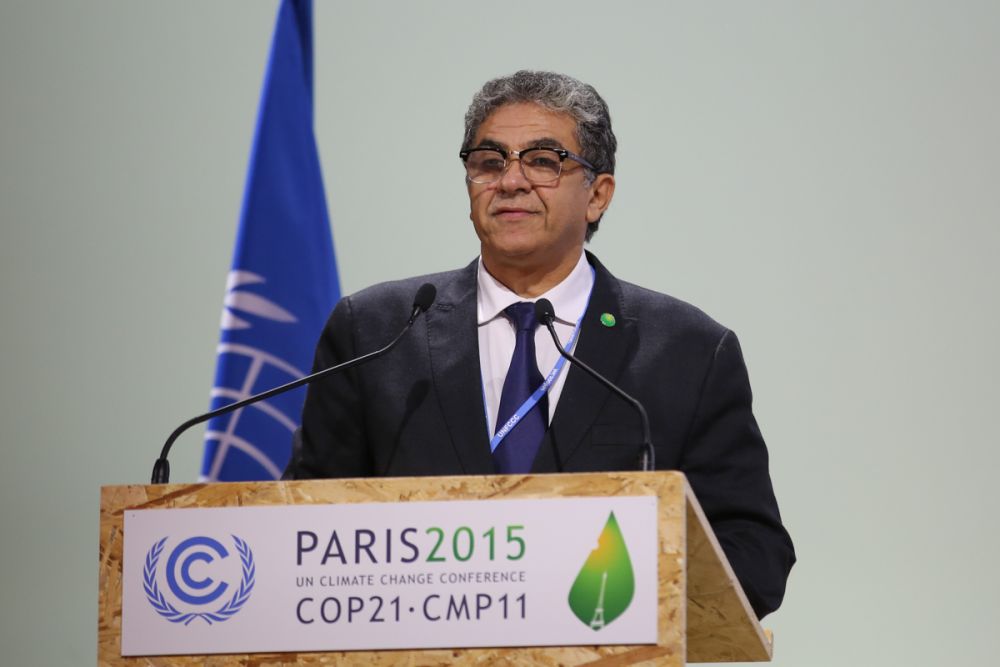 Environment Ministers from Gabon, Niger, and Namibia in Cairo met at the African Ministers Conference on the Environment (AMCEN) on Sunday to prepare for the COP22 United Nations climate summit.
The Egyptian Minister of Environment, Khaled Fahmy, president of ACMEN, led the discussions.
The ministers met for the second time in to prepare for COP22 which will be held in Marrakech, Morocco, in November.
The meeting was aimed at outlining the African countries' position and establishing a common ground and vision regarding the Paris Agreement, according to the Egyptian Minister.
Fahmy said: "The environmental challenges faced by Africa require collaborative work between its countries and for common goals to be reached that serve sustainable development across different fields."
During COP22, mechanisms, partnerships, and tools to achieve the climate targets set last December in Paris will be discussed by the different countries.
During the AMCEN meeting held in Egypt last April, leaders from around Africa have agreed the need for promoting sustainable development.
The African continent has a particularly vulnerable status regarding climate change, even if it contributes the least to global greenhouse gas emissions, according to Fahmy, and Egypt is the leader of the Africa Renewable Energy Initiative, active across the continent.
The initiative is thought to need important funding by the United Nations Framework Convention on Climate Change (UNFCC) in order to help reducing Africa's emissions.
The initiative statement read: "At least $5bn in public and highly concessional financing, between 2016 and 2020, from bilateral, multilateral, and other sources, including the Green Climate Fund, will be needed to leverage a further $15bn in other investments, for a total investment of at least $20bn pre-2020."