Adidas has sold one million shoes made from recycled ocean plastic
The German sportswear giant has recycled 11 million plastic bottles to make a unique brand of shoe.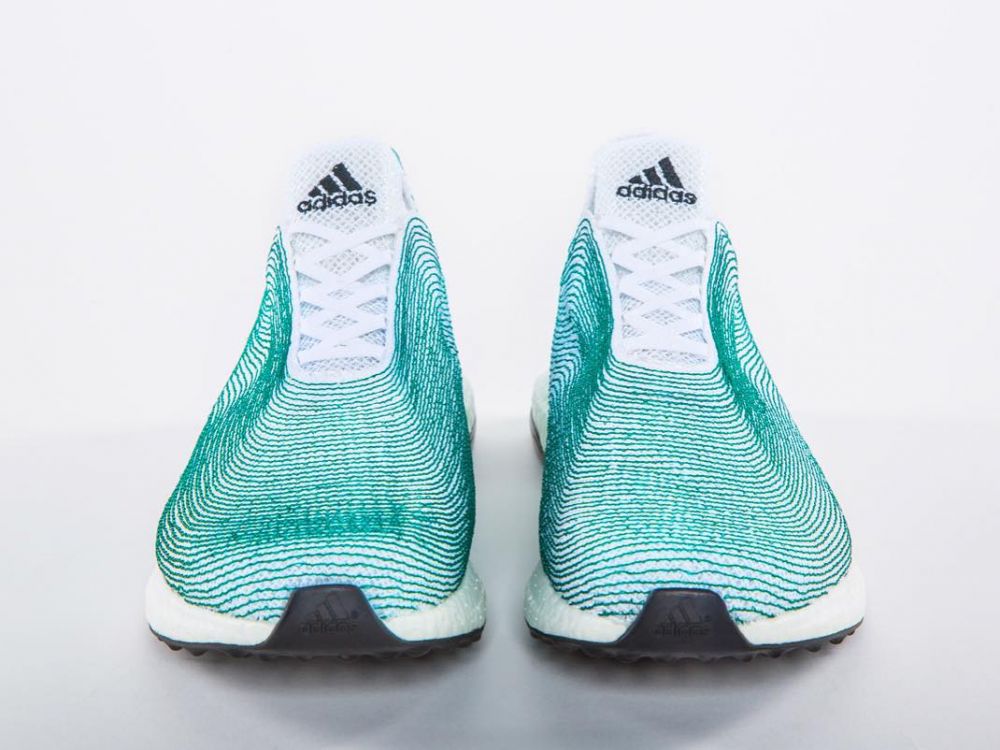 It was a casual remark during a television interview with US broadcaster CNBC.
Adidas' Chief Executive, Kasper Rorsted, was discussing where the global sportswear company decides to invest its money when he mentioned that "we last year sold one million shoes made out of ocean plastic".
The astonishing figure was achieved through its partnership with Parley, a US organisation which works to protect ocean wildlife and stop plastic waste.
It's estimated that each shoe reuses 11 plastic bottles which have been recovered and designed to make high performance sportswear. Adidas and Parley now offer three types of Ultraboost shoe, made using plastic "intercepted from beaches and coastal communities before it reaches the ocean", according its website.
Mr Rorsted continued during the interview: "That's where we invest money – companies that have the technology that we need, companies that have materials that are unique"
"We are investing much more in companies that make a step forward in sustainability, or makes the manufacturing process much more sophisticated".
The news comes as the company publishes its annual financial performance, which showed sales for the company up 15 percent to €21 billion over the past year. Sales into 2018 are expected to be slighter lower at 10 percent. Rorsted said 2017's strong growth was "great progress toward achieving our mission to be the best sports company in the world".
Climate Action is hosting the 3rd Sustainable Innovation in Sport Forum on 2-3 May at the Amsterdam ArenA.
The Forum brings together leaders within the global sports scene; sports leagues and clubs, federations, sports venues, broadcasters, Governments, UN, private entities, and NGOs, among others, to discuss how the sports industry can inspire and encourage for the fight against climate change.
Photo Credit: Design Milk