Interview with Jake Layes, Director of Market Development Sustainability , Autodesk
Climate Action spoke with Jake Layes, Director of Market Development Sustainability , North America, Europe Asia Pacific at Autodesk, a Gold sponsor at the 8th Sustainable Innovation Forum.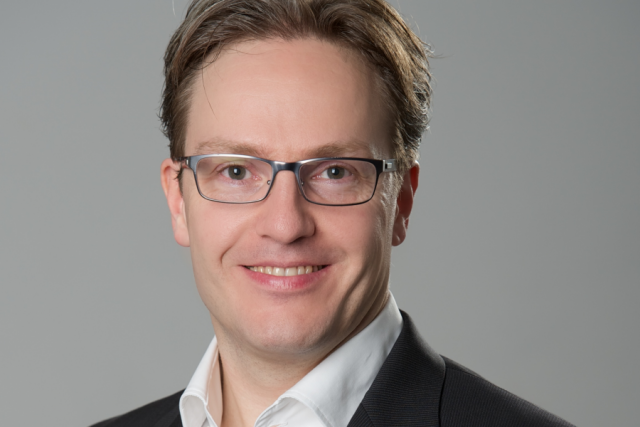 Climate Action spoke with Jake Layes, Director of Market Development Sustainability , North America, Europe Asia Pacific at Autodesk, a Gold sponsor at the 8th Sustainable Innovation Forum.
1. Firstly, do you want to say a few words about Autodesk and the company's relationship with sustainability and climate change?
As a global leader in 3D design, engineering, and entertainment software, Autodesk helps people imagine, design and create a better world. Leveraging a broad portfolio of software and depth of expertise, Autodesk gives customers the power to solve business, social and environmental challenges, most notably climate change. Autodesk Sustainability and the Autodesk Foundation work closely with these customers to create positive impact with our products and services. We also lead by example with our sustainable business operations, employee volunteer and match programs, and climate change leadership.
2. What role is technology playing in the sustainability transition? What do you think of the current landscape?
Technology historically has shaped what gets made. Many of the products, buildings infrastructure of today could not have been designed 10 years ago – technology enabled them. As technology continues to automate and speed up the design and make process, people are able to make more things faster and more cheaply. Technology also enables people to make better, more sustainable things, if we steer it in that direction. This is why we at Autodesk take our role seriously, because we provide technology that helps people make anything. We are uniquely positioned to co-create a future with our customers where people work alongside machines to create a sustainable world.
3. Can you predict any trends in design products and services that will play an increasing role in climate action?
One trend that is helping drive a low carbon future is generative design and simulation for building design and infrastructure. Leveraging the power of generative design and cloud simulation, users can understand the energy, lighting, structural, HVAC, and solar PV implications of their design earlier in the design process, and can optimize across whole building systems, saving energy and driving towards net zero. These tools are helping designers save material, energy, and money by eliminating clashes, enabling integrated project delivery and better coordination across multiple stakeholders.
Similarly, advanced infrastructure tools are enabling civil engineers to develop smart, sustainable cities of the future. Capabilities that enable mobility simulation, stormwater analysis, and rapid energy modeling help customers optimize transportation networks thereby reducing traffic and vehicle emission, identify renovation and retrofit opportunities among existing building stock, and optimize rainwater management systems to better handle extreme weather events and boost urban resilience. City planners can now even quantify the environmental, financial and social impacts such as public health from various design decisions. These capabilities exist today and are only getting more powerful.
4. How is sustainability providing business value for companies?
Many companies are recognizing the value of going beyond simply reducing the carbon impact of their business operations—gaining then recognition by analysts, investors, and employees—and instead are looking at retooling their businesses to design and make a low carbon future for all because of the value derived. Companies like Tesla are creating top line revenue opportunities and proving that net zero (zero carbon) businesses are profitable. There is profit to be made in designing solutions that slow, reverse, or help us adapt and prepare for inevitable climate change. In fact, CDP estimates there is a $5.5T market for low-carbon goods and services; this is half the value of China's GDP.
Demand for these goods will only continue to increase as we look to a future: an estimated 10 billion people on the planet in 35 years (up from 7.5 today), 95% live in cities (many of which haven't been built), and half will be in the global middle class, with expectations of cars, computers and other luxury goods. Powering these lifestyles will require twice as much energy, which can't be from fossil fuels. Put this way, addressing climate change is the business opportunity of a lifetime: to design and build a low-carbon economy.
5. What support does Autodesk offer in regards to sustainable design?
Autodesk provides an array of tools to enable our customers to understand and optimize the environmental performance of everything they design and make. Customers in the architecture, engineering, construction, product design and manufacturing industries use our solutions to improve energy and resource productivity across the project lifecycle. One such solution is Revit, a platform for intelligent model-based process to plan, design, construct, and manage buildings and infrastructure. Revit's in-BIM energy analysis tool, Insight, provides centralized access to building performance analysis data and advanced simulation engines, helping customers get to a carbon neutral future.
6. What is the ethos behind the Autodesk Foundation? What are some of the projects that you are most proud of?
Autodesk Foundation provides grants to organizations in the architecture, engineering, product design and manufacturing, visual effects, gaming and related fields who are using innovative design approaches to address social and environmental challenges, specifically climate change. Examples of the organizations we support include:
BioLite - Delivering clean, affordable energy access to people around the world
Factor-e - Catalyzing business ideas to create increased access to sustainable energy
Nubian Vault - Promoting the development of self-sustaining Nubian Vault construction in West African countries to help resolve housing issues for rural populations
PRIME - Empowering philanthropists to place charitable capital into market-based solutions to climate change
Solarfire - Addressing climate change, poverty, deforestation and women's rights businesses by developing cost-effective and high-temperature solar thermal technology
7. Autodesk is sponsoring this year's Sustainable Innovation Forum. What made you get involved?
As a previous sponsor of SIF at COP21, we recognize SIF as an ideal event to network with our private sector peers and government partners. We also appreciate the learning content and opportunities to share our own point of view on climate action.