Clare Woodford on what Alpine Group is doing to chart a path forward for the textiles industry
After the Sustainable Innovation Forum, Climate Action caught up with Clare Woodford, Global Director, Impact and Marketing at Alpine Group to discuss what actions the company are taking to chart a path forward for the textiles industry.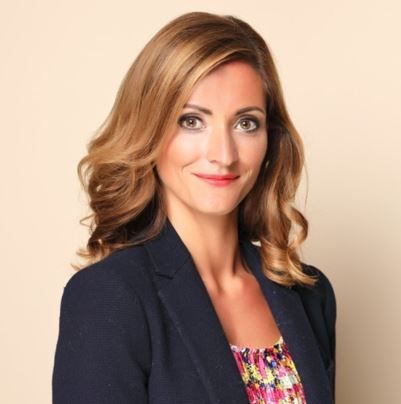 After the Sustainable Innovation Forum at COP27, Climate Action caught up with Clare Woodford, Global Director, Impact and Marketing at Alpine Group to discuss what actions the company are taking to chart a path forward for the textiles industry.
How are the roles and responsibilities of the industry changing to achieve concrete collective action?
The fashion industry of the future will be defined more than ever by disruptive shifts in digitization, the global e-commerce boom, and sustainability. Holistic innovation is required to address the fashion industry's overconsumption efforts. While this does involve new, more sustainable material innovations, it also requires reevaluating the value system and business model that your company is centered on. Integration of a comprehensive sustainability strategy covering people, products, and actions, into your core business structure enables you to address climate issues at their root rather than providing superficial fixes.
The world is quite drastically off track in terms of meeting the UN SDGs, and those outlined in the Paris Agreement as evidenced in the recent report revealing the 2.8-degree trajectory that we're currently on. These are pressing concerns for the fashion industry and society at large and no one part can do this in isolation. The more brands there are moving towards becoming restorative and regenerative, the better for the system.
Moreover, consumers are increasingly aware of not only the growing need for sustainability in the face of the climate crisis, but they are also increasingly sceptical of greenwashing from corporations and, in turn, have been upskilling themselves on matters in this area. Brands and manufacturers have a responsibility to meet these demands by sourcing and producing products which use minimal impact raw materials and manufacturing processes as well as implementing comprehensive sustainability strategies to justify their claims.
Despite sustainability being top of mind for industry professionals and consumers alike, we haven't seen a shift in the rate of consumption, which will of course continue to impact our climate dramatically as we've seen thus far. It is up to supply chain partners, and the fashion industry at large, to mitigate this by working with brand and industry leaders to scale sustainable innovations and make them widely accessible to fulfil consumers' desire to minimise impact.
With clothing and footwear consumption set to rise by 63 percent over the next 10 years, we need a fundamental shift from a culture of fast to slow fashion, linear to the circular business models and piecemeal to cohesive efforts. Is this achievable whilst companies are also pursuing growth and profitability?
Growth as measured by production and consumption alone is certainly one of the biggest issues facing our industry. A wasteful economy that exists on gratuitous overconsumption is harmful to the ecosystem in the long run, and we can see this clearly based on the Future-Fit Benchmark.
Degrowth, which is what many emerging brands are championing, is an important and much welcome discourse because it is also contributing to the desired future state of building a model of businesses that are regenerative and restorative.
At the same time, it is important to recognise that no one part exists in isolation. A circular economy does not come from one fashion label launching a circular fashion line, and rebalancing does not come from a single company's decision to stop production.
We need to work towards systemic growth that is also defined by value creation, improvement to people's lives and well-being, and the regeneration and restoration of nature. How can we continue to provide the economic and social opportunities that we do in our business, and in our growth – creating value for people by providing jobs that help our team lead fulfilling lives – without damaging the planetary systems on which we all depend?
Engaging with Future-Fit will help us understand our full systemic impacts, and we work hard to make sure any growth we have, is the right growth – one that helps people and protects the planet. We are transparent enough to say that we have not got all the answers yet, but at least we are starting to ask the right questions, and this is what the whole industry needs to do.
To advance and scale climate solutions we need innovation and partnerships. What is Alpine Group doing to chart a path forward for the textiles and apparel industry?
Positive consumption can't happen in silos. Brands are leaning on supply chain partners to look for answers and, as an end-to-end apparel manufacturer, Alpine Group is uniquely positioned to influence our partners. Through a collaborative approach, we can help them achieve their sustainability goals, in order to work towards the collective change the industry requires.
This collaborative philosophy means we always work hand in hand with our brand partners and teams of designers to co-create new ideas and solutions. Such open synergy allows us to deliver original added value and drive business impact beyond providing material supplies and garment manufacturing.
Where companies have tended to approach proprietary innovation in isolation from one another, actors within the fashion industry need to leverage their network of partners to drive collaboration. Working with brands allows us to influence consumer habits and the production stage, creating a trickle-down effect through the supply chain, mobilizing the shift towards more sustainable consumption.
Alpine Group believes sustainability needs to be democratised. What does this mean in practice?
There are barriers preventing consumers from making more sustainable purchasing choices, while brands aren't always willing to absorb the higher price point, manufacturing partners are able to collaborate with industry partners to scale sustainable innovation solutions and make these more accessible to mass consumers.
Something that Alpine Group has always worked to do is make sustainable fashion and apparel accessible while still maintaining the quality of the product. We're able to leverage our end-to-end capabilities in terms of scale and scaling up these new technologies and new sustainable innovations to be able to make them affordable to the mass consumer. This capability is, in turn, executed by our brand partners, influencing the entire value chain back to the consumer.
A key illustration of this would be our GreenFuze Circle textile to textile recycling technology, which has been adopted by Walmart's elevated fashion brand, Free Assembly. This is a great example of the scalability of these products and the democratization of sustainability that comes from collaborating with an end-to-end manufacturer.
Central to this discussion on the democratisation of sustainability for Alpine Group is our partnership with Fashion for Good to scale up our sustainable innovations to continue our work bringing these technologies to market for our brand partners. In doing so, we can reconcile consumer demands for affordability with our brand partners' production needs, making sustainable alternatives readily available for all.
The key theme for COP27 was moving from ambition to implementation; how to actually deliver on current commitments and ensure accountability. How are you measuring and reporting meaningful progress towards reducing your environmental impact?
The key question that all actors need to ask themselves is how do you credibly measure what you're doing and the change you're making? For us, becoming the first textile and apparel manufacturer to commit to the Future-Fit Business Benchmark, a science-based strategic management tool that aligns with the United Nations Sustainable Development Goals, has been integral in progressing towards that end.
The framework underpins our multi-pillared sustainability strategy, Threading the Future, covering people, materials, and environmental action. Working through the Future-Fit benchmark means that you're able to identify the gaps, understand where there is work to be done, create actionable steps to closing these gaps and report on progress, strengthening accountability to internal and external stakeholders.
Future Fit is not a 'shiny badge' to be pleased with and place on the cabinet. For us, Future Fit is about setting the destination, ensuring we have clear objectives and establishing how much more we have to do in order to achieve our Group purpose of making fashion fit for the future.