Beverley Gower-Jones on what type of innovations excite Clean Growth Fund
Climate Action caught up with Beverley Gower-Jones, Managing Partner at Clean Growth Fund, to discuss what type of innovations excite Clean Growth Fund.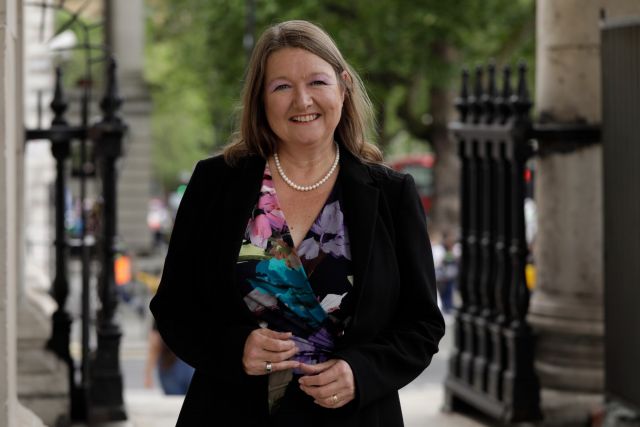 Climate Action caught up with Beverley Gower-Jones, Managing Partner at Clean Growth Fund, to discuss what type of innovations excite Clean Growth Fund.
What type of innovations excite Clean Growth Fund?
The UK has historically been a pioneer of inventions and technology breakthroughs. The list of UK firsts is long: penicillin, the jet engine, the lithium-ion battery - and so on - and many great ideas born in the UK have found commercial success overseas.
That's one of the drivers for Clean Growth Fund: to invest in the country's most promising clean tech companies and to give these companies the very best opportunities to secure long-term global commercial success.
There is so much to applaud within UK clean tech; great ideas are being commercialised, there are incredible levels of entrepreneurship and a growing willingness of traditional financial institutions to invest in the space. But this country could so much more, and we must, if we are to have any chance of reaching Net Zero.
When looking for companies to invest in, we specifically look for solutions that are UK based and are early on in their journey, between Seed & Series A investment stages. We look to make an initial investment of up to £3m in a company, either as a stand-alone investment or as a co-investor.
What we call 'return on carbon' is incredibly important to us when vetting a company – we need to be able to understand a technology's potential for reducing greenhouse gas emissions.
There's a huge commercial opportunity that moving to a low carbon economy presents. Decarbonising the planet is the next "industrial revolution" and so our investment team need to see that a company has real prospects for successful commercialisation in its chosen market.
In terms of the types of technologies we look for, we get particularly excited about hardware solutions but, as you can see from our growing portfolio, there are a range of incredible software technologies in there too. You'll also see we have invested in a variety of companies, from innovative boilers for the home (tepeo), solar powered refrigeration units for HGVs (Sunwap), to an innovative carbon capture technology (Nuada) and a leather alternative made from beer waste (Arda Biomaterials).
If a startup can prove that its technology has significant potential for reducing greenhouse gas emissions and is scalable, then we'll gladly take a look. Our target sectors are power and energy, industry, buildings, transport and waste.
Have you got any tips for clean tech innovators seeking investment?
My first tip for cleantech entrepreneurs seeking investment would be to engage early with your market so that you can demonstrate your technology has a need, and that it is the most cost-effective way to deliver that solution. Being able to communicate your vision, showing passion and commitment, is a must.
As mentioned above, before we can consider investing, a crucial metric for Clean Growth Fund is seeing that your technology can deliver meaningful greenhouse gas emissions reductions. Being able to quantify your predicted emissions savings, for now and in the future, is vital as we have strict minimum requirements that we use when vetting potential investees.
As well as the technology, we invest in people. Having a passionate team behind you that are open to collaboration and that we feel we can work with is important. Don't worry if your team has some gaps – be honest about this and state how you plan to address this.
I'd also strongly suggest starting your fundraising journey early on so that you can build relationships – and network, network and then network some more!
Look to maximise the grant funding opportunities (there are many) and seek to raise at least 18 months' worth of runway to give yourself enough time and cash to develop your technology to where it needs to be.
And finally, be tenacious. In 2022, the US Department of Energy said that over 50% of emissions reductions depend on technologies that are not currently available…meaning, we need all the innovation we can get! So be persistent if your gut is telling you that that you have a viable solution.
We noticed the proportion of female representation within your recent investments. How important is this to Clean Growth Fund?
The climate emergency demands the best innovation from everyone, everywhere. We believe that a diverse workforce significantly outperforms, including increased productivity, creativity, and insight. We are pleased that two of our most recent investments were in female-led companies, HydRegen (pharmaceutical manufacture) and Kamma (property management data), but we're also aware that we - and the wider cleantech community – need to continually encourage and support innovation from all walks of life.
How does Clean Growth Fund stay in-the-know of exciting innovations coming out of the UK?
Investing in cleantech across all regions of the UK is paramount to us. A vibrant and dynamic clean tech sector can deliver so much to the UK including new jobs across the country, inward investment, exports - all helping the various parts of the economy grow local GDP through Net Zero.
Our investment team is well-connected with business and technology groups, as well as universities and public sector organisations across the UK to ensure that we stay in-the-know. We regularly speak at seminars and conferences, and we exhibit at events (as we did at the Climate Innovation Form in June) to widen our network and increase our awareness of companies on the upward curve. And to bolster our investment programme, we've launched a Regional Roadshow series to help us meet cleantech companies and the wider cleantech community far and wide across the UK; the first one takes place on November 28th in Newcastle. We also work closely with our sister company, Carbon Limiting Technologies (CLT), a cleantech incubator that was set up in 2006 to provide hands on commercialisation support to early-stage entrepreneurs. CLT, which has deep knowledge of early-stage cleantech in the UK, carries out exhaustive research on our behalf to create landscape maps of UK innovation, which our investment team use to help find our next investment. Recent examples include deep dives on Industrial Process Heat and CO2 Utilisation.
What's next for Clean Growth Fund?
Early next year we plan to launch Clean Growth Fund 2 – a venture capital fund with a size of £150 million, building off the success of Fund 1, targeting a net IRR of 20% and over 2 times return. Fund 2 will target UK based technology businesses at seed and series A that have strong product market fit across a range of sectors - power, transport, industry, buildings, waste and agriculture sectors, and can demonstrate significant potential to reduce greenhouse gas emissions.
With the impacts of climate change worsening, the pressure is building on all of us to reduce our greenhouse gas emissions to give us a realistic chance of reaching Net Zero by 2050. So, a growing and successful cleantech sector will be hugely valuable to the UK's future – to our environment, to our economy and to our health. Our team is fully committed to doing their bit.