Budweiser brewer hops on the road to cleaner transport
The company behind Budweiser has just placed an order for 800 hydrogen-electric trucks.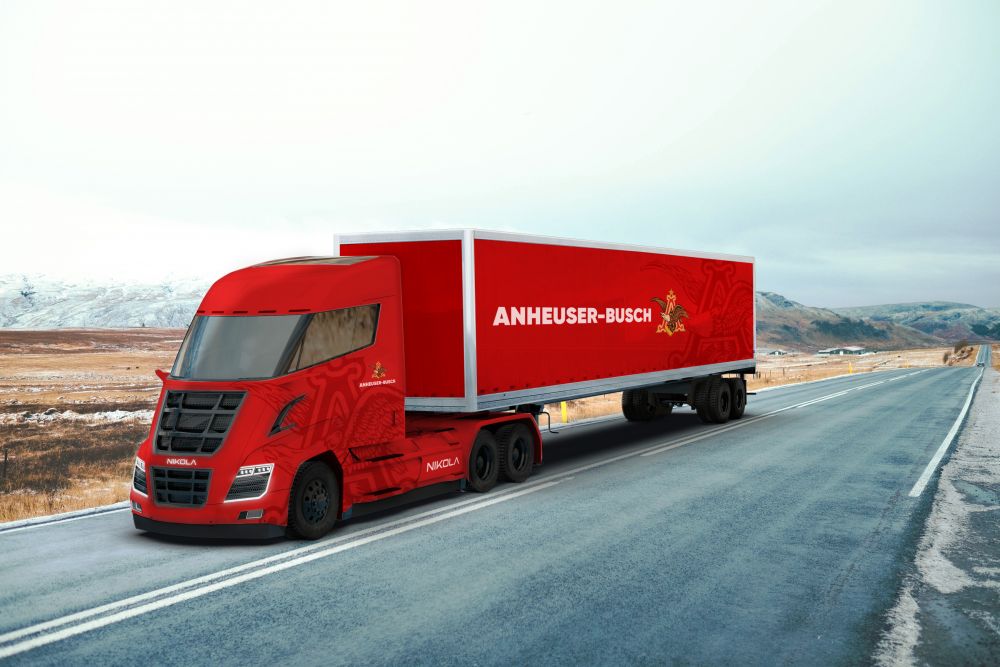 The king of beers may soon become the king of clean transport as well.
Anheuser-Busch, the company behind Budweiser, and one of the largest brewers in America, has just placed an order for 800 hydrogen-electric trucks.
The deal, struck with the Nikola Motor Company, is intended to help AB meet its new target of reducing carbon emissions by 25 percent across its supply chain. The 800 trucks alone are estimated to reduce the brewer's logistical carbon footprint by more than 18 percent.
The new zero-emission trucks will be able to travel up to 1,200 miles on one tank and will be incorporated within the existing fleet by 2020. In the long-term, the company intends to covert its entire long-haul fleet to renewable power by 2025.
"At Anheuser-Busch we're continuously searching for ways to improve sustainability across our entire value chain and drive our industry forward," said Michel Doukeris, CEO of Anheuser-Busch. "The transport industry is one that is ripe for innovative solutions and Nikola is leading the way with hydrogen-electric, zero-emission capabilities. We are very excited by the possibilities our partnership with them can o­ffer."
Since 2008, the company claims to have reduced the energy use from its US breweries by more than 30 percent.
"Hydrogen-electric technology is the future of logistics and we're proud to be leading the way," said Trevor Milton, CEO of Nikola Motor Company. "By 2028, we anticipate having over 700 hydrogen stations across the USA and Canada. With nearly 9 billion dollars in pre-order reservations, we are building to order, not speculation, and are very excited for what's to come."
The need to clean up US transport is more acute than ever. Recent data shows that the sector is now the largest source of greenhouse gas emissions in the US. At the same time, the Trump administration is pursuing a policy of downgrading fuel standards, recently stating that current rules were set "too high".
Photo Credit: Anheuser-Busch