Aviation industry face pressure to reduce carbon footprint
By 2050 the aviation industry aims to halve its CO2 emissions compared with 2005 levels according to the Executive Director of the Commercial Aviation Alternative Fuels Initiative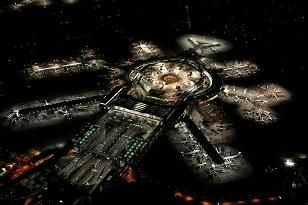 According to recent emission trends the aviation industry are expected to triple by 2050. The industry are committed to reducing its greenhouse gas (GHG) emissions, however, political and technological constraints are hindering rapid progress.
Aviation industries are undergoing intense transformation to decrease their carbon footprint. The decision rests with the Environmental Protection Agency (EPA) and the United Nations International Civil Aviation Organisation (ICAO) to come to an agreement among state members for controlled measures concerning aviation emissions.
The Executive Director of the Commercial Aviation Alternative Fuels Initiative, Steve Csonka says by 2050 the aviation industry aims to halve its CO2 emissions compared with 2005 levels.
When exploring ideas for biomass-derived synthetic jet fuel which is largely formed from crop and forest product residues, Steve Csonka stated that the most important goal in the near term is to develop alternatives to petroleum-based fuel at a reasonable price.
Airplanes are at more of a disadvantage in comparison to road vehicles and power plants. As stated by Steve Csonka low carbon technologies such as electricity, fuel cells, hydrogen combustion, nuclear reactors, and solar have not been invented to coincide with aviation.
He says biomass-derived synthetic jet fuel has to consist of an identical structure to petroleum-derived kerosene in order to provide the same energy, however the hydrocarbons structure has to be altered to prevent emitting the same GHG's.
According to the International Council on Clean Transportation (ICCT) report aviation fuel efficiency has been increasing however it is not developing the sector's growth. The report concludes that there was no improvement between 2012 and 2013.
The ICCT's Programme Director for aviation and co-author of its report, Daniel Rutherford says the gap between the most and least efficient airline has widened suggesting that the industry could decrease GHG emissions significantly if the least efficient airlines could cooperate. Most of the reductions are mainly from carrying passengers per flight, replacing old engines and buying more efficient planes.
Through aggressive technology and an improved development of engines and aerodynamics, the aviation industry aim to reduce their carbon footprint by 45 per cent in 2030, says Steve Csonka.