Apple launches new renewable energy company
US tech giant has formed a new renewable energy company to sell surplus solar power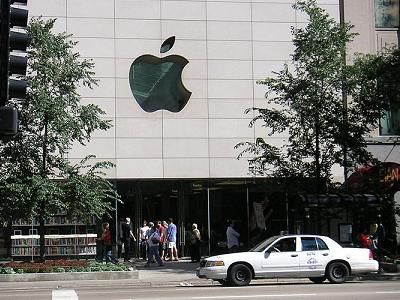 US tech giant Apple has formed a new renewable energy company to sell the surplus solar power that it generates
Apple CEO Tim Cook announced the formation of Apple Energy this week and it will sell energy from solar parks in California and Nevada.
Apple currently generates or buys enough renewable power to supply electricity to 100 per cent of its US facilities and 93 per cent of its worldwide facilities, according to a court brief filed in April in support of President Obama's Clean Power Plan.
Apple could start selling power directly to end-users at retail rates as early as August, if it secures the necessary authorisation.
The new energy company could also help Apple with its electric car project, with reports indicating that the company is working to develop charging station technology.
Apple also signed a lease agreement with North Carolina's Catawba County to build a waste-to-energy facility that will generate electricity from treated landfill methane gas thanks to fuel cells.
Victor Oh, of Lux Research which provides market intelligence on emerging technologies, said: "Apple's plans to build a waste-to-energy facility are not actually that surprising... This is a trend that we've seen coming since the build-up to and follow-ups after the 21st Conference of Parties (COP21) in Paris late last year. While governments have made commitments to reduce CO2 emissions at the country-wide level, industry leaders have also made investments in renewable energy under their own company initiatives."
The Breakthrough Energy Coalition, founded by Bill Gates, Mark Zuckerburg and a group of elite investors after COP21, is a notable example of companies investing in renewable energy, and targets investment in early stage cleantech firms to accelerate their development.
Apple is not part of the coalition but the company is planning to build an $850 million solar farm in Monterey County, California.
Apple CEO Tim Cook has not yet revealed the company's plans for Apple Energy or what the renewable energy will be used for.
Due to its take-back initiatives and other recycling programmes, Apple recovered 2,204 pounds of gold from recycled electronic devices in 2015, worth about $43.6 million.
Apple is also campaigning for more rigorous environmental standards and increased renewable energy production across its supply chain with suppliers in 2015 diverting more than 73,000 metric tonnes of waste from landfills and saved more than 3.8 billion gallons of freshwater.