Low Carbon Innovation in Africa Via Technology Leapfrogging
A recent Climate Action Webinar welcomed Oliver Andrews, Caroline Kende-Robb, and Alloysius Attah to discuss the market opportunities for sustainable innovation in Africa.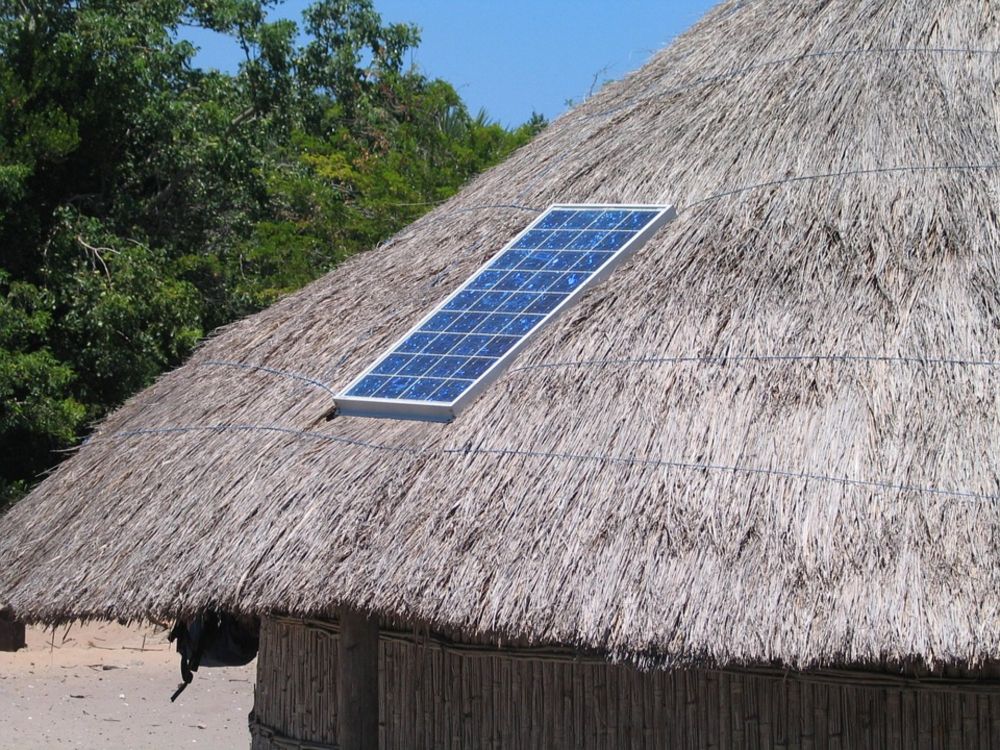 PRESS RELEASE - London, UK - 12 October 2016 - A recent Climate Action Webinar welcomed Oliver Andrews, Executive Director and Chief Investment Officer of Africa Finance Corporation, Caroline Kende-Robb, Executive Director of Africa Progress Panel and Alloysius Attah, CEO and Co-Founder of Farmerline, to discuss the market opportunities for sustainable innovation in Africa.
Low carbon energy growth
The African continent faces increasing electricity demand. According to Caroline Kende-Robb of the Africa Progress Panel, 620 million people still lack energy access– representing two third of the continent's population. Sub-Saharan Africa, excluding South Africa, uses less electricity than Spain- meaning that there exists a wide range of opportunities for low carbon energy projects to be realised across the continent.
Oliver Andrews of the Africa Finance Corporation, highlighted the significant role that technology leapforgging can play in this regard, allowing Africa to bypass less efficient infrastructure construction and directly plug into green economy benefits. There are already significant examples of progress, such as Ethiopia planning to become a zero net emissions country by 2027. Investment opportunities exist in large solar power and sustainable transportation infrastructure, with China and India showing great investment interest.
Whilst a price on carbon has the potential to make such projects more attractive, Kende-Robb evoked the difficulty resulting from global fossil fuel subsidies. G20 countries provide $88 billion each year in fossil fuel subsidies for exploration and production alone, instead of taxing emissions. The problem of subsidies, added to the issue of corruption, has a strong impact on Africa's energy development.
Sustainable agriculture lacks support
There are also low carbon innovation opportunities in agriculture, according to Alloysius Attah. Attah founded Farmerline in Ghana three years ago to support small scale farmers that lack access to climate related information. The organisation helps farmers by sending them up to date information on weather conditions, enabling them to improve their production. Attah's team has worked with 200,000 farmers across five countries, with their technology permitting farmers to increase their profits by up to 50%.
Sponsored Content
Initiatives like Farmerline, which create products and services to help farmers, currently lack access to investment. According to Kende- Robb this is true of many projects associated with the agriculture sector that lack the policy support to create a secure investment environment.
The three panellists concluded that a key investment opportunity in Africa resides in the research and development of renewable energy opportunities, as well as mass transit facilities such as railways and shipping.
Facilitating climate investment
Andrews stated that the Africa Finance Corporation will assist in filling the current investment gap on the continent. Their core focus is to attract private sector investment, however as Andrew mentioned, the current infrastructure deficit makes it difficult to find bankable projects. Africa Finance Corporation also aims to assist smaller scale entrepreneurs in obtaining power purchase agreements and provide project funding for engineering design, visibility studies and to assist in developing secure bankable projects.
African governments should aim to put policies in place that also assist in creating an environment conducive to quicker, easier investment, according to Andrews. Caroline Kende-Robb also evoked the need to reform climate finance, which is too fragmented and not focused enough on the needs of African projects.
Register for our latest webinar on Electric mobility, decarbonizing the transport sector here