BMWi3 named top 'eco friendly' car of 2015
The 10 top 'eco friendly' cars of 2015 have been named by Kelley Blue Book in a newly released list with BMW's all-electric i3 model has topped the list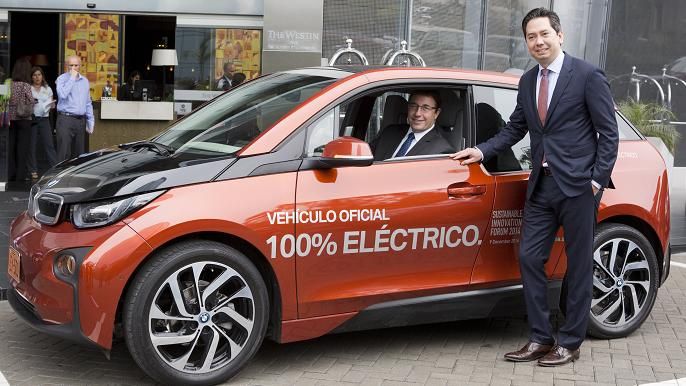 The 10 top 'eco friendly' cars of 2015 have been named by vehicle valuation and information source Kelley Blue Book in a newly released list.
BMW's all-electric i3 model has topped the list, perhaps unsurprisingly as it has picked up numerous recent awards and is ranked first of all cars in the United States for "fuel" efficiency.
The new list from Kelley Blue Book is part of its annual ranking of the most efficient vehicles for the year, across all price ranges and power train variability's.
Jack R Nerad, executive editorial director and executive market analyst for Kelley Blue Book's KBB.com, said: "The list of 'green' vehicle standouts continues to blossom, and with strict Corporate Average Fuel Economy (CAFE) requirements coming down the pipeline, auto manufacturers are making stronger advancements each year in creating more environmentally friendly vehicles. Topping this list for the second year in a row is the BMW i3 – an electric car that can sprint to 60 mph in just over 7 seconds, and is made in a factory powered entirely by four wind turbines. And if 81 miles of electric range doesn't work for you, the i3 can be had with a small gas generator that lets you go as far as there are gas stations."
Other vehicles that were ranked highly by the list include: the Volkswagen e-Golf (2nd); the Nissan Leaf (3rd); the Toyota Prius (4th); the Honda Accord Hybrid (5th); the Tesla Model S (6th); the Chevy Volt (7th).
Sponsored Content
Analysts have rated the ranking as 'safe' with the i3, e-Golf and the Leaf all receiving significant recognition throughout the year.
Achim Steiner, the Under-Secretary-General of the UN and UNEP Executive Director, travelled around Lima, Peru in a BMWi3 at the COP20 UN Climate Change Conference.
The COP20 meeting took place in the Peruvian capital in December and the i3 was delivered to Mr Steiner (pictured in car) as part of the Sustainable Innovation Forum 2014 (SIF14) being run by Climate Action.
Glenn Schmidt, Head of Steering Government Affairs at the BMW Group, handed over the car to the UNEP chief at the Westin Hotel; venue of SIF14 that was held on 9 December.
Driven by a locally emission-free electric motor, the BMW i3 uses eDrive drivetrain technology and is designed for life in the city. It boasts an impressive real-world range of up to 100 miles thanks to a high-voltage lithium ion battery and the BMW i3 Range Extender adds to the achievable range.
The innovative LifeDrive architecture with its Carbon Fibre Reinforced Plastic (CFRP) passenger compartment also uses high-quality, sustainable materials throughout.