Avery Dennison Materials Group EU HQ is Awarded a 'Very Good' Breeam Certificate
Avery Dennison has brought its sustainability vision to life at its new EU headquarters and Research & Development center in Oegstgeest, the Netherlands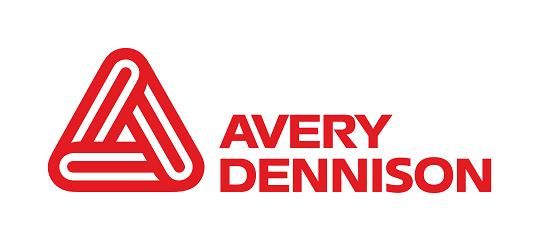 Avery Dennison has brought its sustainability vision to life at its new EU headquarters and Research & Development center in Oegstgeest, the Netherlands.
The long-term leased building acts as the European hub for the global Avery Dennison (NYSE:AVY) Materials Group business - a leader in labelling, packaging, and graphics solutions.
A BREEAM[1] 'Very Good' certificate was awarded at a ceremony on December 10, during a celebration for all of the partners involved in the building's design and construction. The building is located in the BioScience Park in Oegstgeest, which is among the top five science parks in Europe.
Angelo Depietri, vice president/general manager Avery Dennison Materials Group Europe, said that Avery Dennison aims to break through conventional patterns of thinking and stretch existing boundaries in its drive to improve environmental performance: "Our sustainability vision involves thinking about much more than our own operations. We work to support sustainability initiatives with our customers, our partners, and across the wider community. This new building was conceived from the very start to create a place where our employees could collaborate, innovate, and inspire our customers – and also to offer exceptional performance with resource and energy consumption."
A whole range of sustainability features have been brought together to merit the tough BREEAM 'Very Good' rating. The headquarters has energy efficient ground-storage heating and cooling, heat-reflective glass, elevators that recover energy, motion-controlled lighting, FSC-certified timber, and more than 100 birdcages on a sedum-covered green roof.
Depietri said that none of the many sustainability measures implemented have compromised function: "We now have a 12,000m2 sustainable building that can accommodate up to 450 people, including a 1,600m2 state-of-the-art Research & Development center for further product innovation."
Leading architectural firm Paul de Ruijter, developer OVG Real Estate, construction company J.P. van Eesteren all worked with Avery Dennison to build the innovative, contemporary and technologically advanced building with the goal of creating a space that fosters collaboration, innovation and productivity.
Coen van Oostrom, CEO of OVG Real Estate, said, "Avery Dennison has worked with experts to design a building that prioritizes comfort, health and productivity for end-users. It is one of the first companies in the Netherlands to create a combined office/ Research & Development center with 'Very Good' BREEAM certification, and the criteria developed and implemented during this project are now standard for other lab buildings seeking BREEAM certification. It underlines Avery Dennison's commitment to working more sustainably, and preparing a legacy for future generations."
Sponsored Content
Depietri said that Avery Dennison is fully committed to making a contribution to a more sustainable future: "We think it's important to lead the way on this crucial issue, and to challenge ourselves and others to do everything possible to protect our environment. Not only are we now operating from one of the most sustainable properties in the area, but we are also working hard to drive sustainability gains across our entire supply chain."
About Avery Dennison
Avery Dennison (NYSE:AVY) is a global leader in labeling and packaging materials and solutions. The company's applications and technologies are an integral part of products used in every major market and industry. With operations in more than 50 countries and more than 25,000 employees worldwide, Avery Dennison serves customers with insights and innovations that help make brands more inspiring and the world more intelligent. Headquartered in Glendale, California, the company reported sales of $6.3 billion in 2014. Learn more atwww.averydennison.com.
[1] BREEAM is the world's leading sustainability assessment method for master planning projects, infrastructure and buildings. It addresses a number of life cycle stages such as New Construction, Refurbishment and In-Use. The focus on sustainable value and efficiency makes BREEAM certified developments attractive property investments and generates sustainable environments that enhance the well-being of the people who live and work in them.
Contact:
Els Boom, +31 (0) 71.579.3340
(Europe)
els.boom@eu.averydennison.com
+31 (0) 6.5263.9805 (m) (cell)
or
Rob Verbruggen, +31.71.579.4232
(Europe)
rob.verbruggen@eu.averydennison.com
+31.650.831.340 (m) (cell)