Walkers' crisp packets aim to be 100% recyclable by 2025
Walkers have committed to making their crisp packets 100 per cent recyclable by 2025.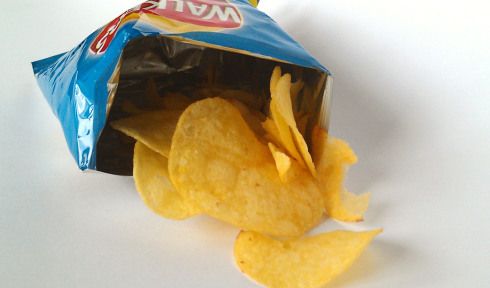 Walkers have committed to making their crisp packets 100 per cent recyclable by 2025.
The UK's largest crisp brand, owned by PepsiCo, have reported that 28 billion extra crisp packets will be produced by 2025 which led to a demand for sustainability from consumers.
38 Degrees, a not-for-profit political-activism organisation, started the petition after it was reported that 7,000 non-recyclable crisp packets are being produced every minute.
Lorna Greenwood, Campaign Manager at 38 Degrees, said: "This research proves that big companies, like Walkers, are not taking responsibility for the astounding amount of environmentally damaging plastic waste they are making."
This prompted Walkers to respond, a spokesman for PepsiCo said: "We are committed to achieving 100% recyclable, compostable or biodegradable packaging by 2025. We have a number of initiatives in place to reduce the amount of packaging we use and at the same time we're examining the use of different packaging materials, both plant and paper based."
PepsiCo have also committed to reducing energy use by using alternative sources. This has resulted in around 20% of the UK site's electricity coming from renewable sources. They have reduced transport pollution by reducing travel by four million miles since 2010.
In 2018 they joined the UK Plastics Pact, an organisation that aims to transform the plastic packaging system.
The company have also pledged to eliminate single-use packaging through innovation and re-design. Single-use plastic in the UK is a major problem and the government are already working on plans to ban plastic straws and cotton buds. The UK government are also in the process of increasing the existing plastic bag levy.
Marks & Spencer have already made progress to reduce plastic waste by slashing the amount of packaging used for its crisps and popcorn resulting in 20 per cent less plastic used.
Photo Credit: Arpz