Volvo targets 25% recycled plastic in all new cars by 2025
Volvo has become one of the first car manufacturers to take up the issue of plastic pollution.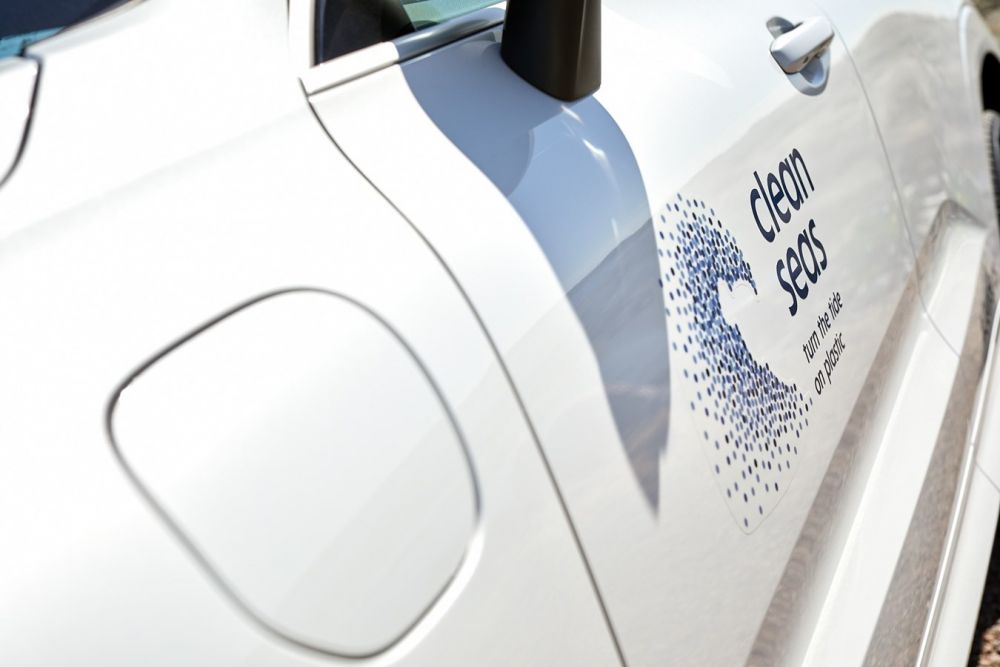 Volvo has become one of the first car manufacturers to take up the issue of plastic pollution.
By 2025 the iconic Swedish brand is targeting 25 percent of all plastic in its cars to come from recycled sources.
While the goal may seem modest, Volvo claims it is "one of the most progressive" among major automobile manufacturers. The plans build on a recent announcement to eliminate single-use plastics at all Volvo events and offices by next year.
To demonstrate the feasibility of the plan, Volvo has built a one-off version of its hybrid SUV. The car uses plastic from discarded fishing nets and ropes in its central console; fibres from plastic bottles in the carpet and on the seating.
"Volvo Cars is committed to minimising its global environmental footprint," said Håkan Samuelsson, President and CEO of Volvo Cars. "Environmental care is one of Volvo's core values and we will continue to find new ways to bring this into our business. This car and our recycled plastics ambition are further examples of that commitment."
"Extensive recycling and reuse of plastic is vital to our efforts to turn the tide on plastic pollution," said Erik Solheim, Head of UN Environment. "Volvo's move to integrate plastic waste into the design of their next fleet of cars sets a new benchmark that we hope others in the car industry will follow. This is proof that this problem can be solved by design and innovation."
Volvo's plastic pledge is the latest sustainable initiative the company has taken on in recent years. It was one of the first manufacturers to announce a total switch to electric, or hybrid, vehicles, starting in 2019. This feeds into a more ambitious target of transforming its entire global operations to become climate neutral by 2025; one of its plants in Sweden managed to achieve the feat earlier this year.