UK Government announces £150 million investment for world's rainforests
The UK Government has launched a £150 million fund to help protect 2.1 million hectares of rainforest from deforestation.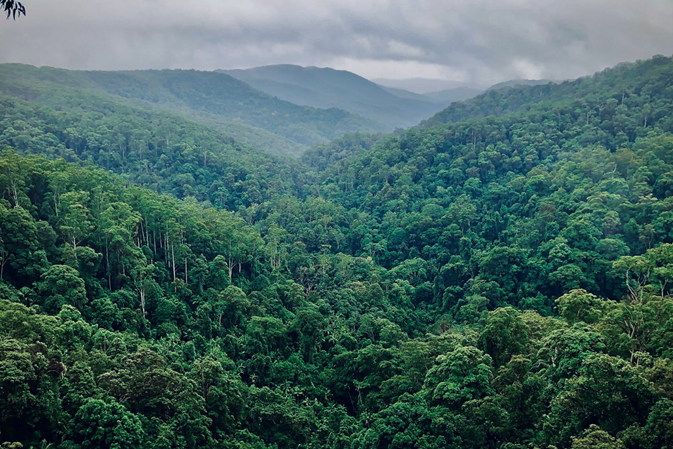 The UK Government has launched a £150 million fund to help protect 2.1 million hectares of rainforest from deforestation.
Through the newly launched Mobilising Finance for Forests Programme, the Government's £150 million investment is for businesses and investors who support and deliver sustainable land-use projects and protect tropical rainforests, regions and communities across Africa, Asia and Latin America.
The funding will help remove 28 million tonnes of CO2 from the atmosphere, which is the equivalent to offsetting London's entire CO2 emissions annually over the next 15 years. Investments will include in eco-friendly projects, like harvesting nuts, seed and coffee sustainably, restoring lost forests, diversifying crops to prevent soil erosion and launching conservation activities. Benefitting projects also include those that promote transparent supply chains and implement deforestation-free standards, which will support an estimated 600,000 small-scale farmers and food producers to incorporate forest protection into agricultural protection.
Mobilising Finance for Forests Programme is expected to also attract as much as £850 million from private investment, and is predicted to contribute 23% of the reduction in carbon emissions and climate impacts needed over the next decades to align with the Paris Agreement goals. Additionally, it will support thousands of green jobs across multiple sectors such as agriculture, food and technology in the rainforest regions.
Energy Minister Anne-Marie Trevelyan, said: "The impact of deforestation is devastating – on those vulnerable rainforest communities, and on global efforts to combat climate change. The health of the earth's tropical forests is critical to the health of our planet – we need to do all we can to protect and preserve this vital ecosystem."
International Environment Minister, Lord Goldsmith said: "Deforestation is not only a major contributor to climate change, it is responsible for catastrophic biodiversity loss and it undermines the livelihoods of many hundreds of millions of people who depend on forests. So the UK is absolutely committed to tackling global deforestation."
"In addition to expanding our own woodlands, we are working internationally to tackle the main drivers of deforestation and protect our vital forests. This funding is a demonstration of our leadership in the run-up to the crucial G7 and COP26 summits. We are clear that there is no pathway to tackling climate change that does not involve the recovery of nature."
Over one quarter of the world's population relies on forest resources for their livelihoods, including providing over 13 million green jobs. Rainforests are also a key aspect of safeguarding the planet's resilience to climate change, through storing carbon dioxide in tree trunks, roots and soils. Through unsustainable actions like deforestation, since the last ice age the world has already lost one third of its forests.
Alok Sharma, COP26 President, added: "Nature and biodiversity is a key campaign of COP26 and action to tackle its loss will be crucial in the fight to address the impact of climate change whilst also supporting sustainable livelihoods. I am pleased the funding announced today will help secure the future for millions of hectares of forest across the globe."