Think outside the bin – the booming business of recycling
An EPA report has revealed the growing industry of recycling and reuse. The report addresses the growing trend of making recycling an attractive business prospect around the world.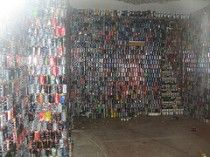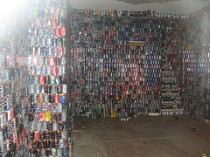 The U.S. Recycling Economic Information study, commissioned by the EPA, researched the importance of recycling and reuse to the U.S. economy. It concluded that recycling is one of the fastest growing industries with a surge of 83 per cent for environmental consultancy companies.

The report shows that the recycling and reuse industry consists of approximately 56,000 establishments that employ over 1.1 million people. This generates over $236 billion in annual revenues.

It found that the recycling industry "compared favorably to other key industries, such as automobile manufacturing and mining." It said that it also provides a large number of jobs that pay above the average national wage.

These jobs have an annual payroll of $52 billion and produce $173 billion revenues. The industry also generated roughly $12.9 billion in federal, state, and local tax revenues, with 80 percent going to federal and state government last year.

As well as recycling the study highlighted the growing reuse industry. The reuse industry was found to be widespread and ranged from more "traditional establishments" such as local thrift stores and antique shops to "more recent, dynamic operations such as computer de-manufacturers, pallet rebuilders, and materials exchanges."

The recycling business benefits from other growing industries: The potential of recycling in the telecommunication industry is indicated by the fact that more than 90 per cent of the materials used in mobile phones can be recycled for fence posts, batteries and stainless steel.

The report emphasises cost efficiency in the recycling industry and gives an example of aluminum prices where fresh aluminum costs twice as much as recycled aluminum.

The report showed that the reuse industry employs nearly 170,000 workers in more than 26,000 establishments nationwide. The reuse industry also supports an annual payroll of $2.7 billion dollars and generates revenues of approximately $14 billion annually.

It also highlights the potential for five times more jobs than traditional waste management business. According to one expert dumping 10,000 tonnes of waste in a landfill creates six jobs while recycling 10,000 tonnes of waste creates 36 jobs.

In the UK Waste is set to be one of the first sectors to benefit from support from the £3 billion UK Green Investment Bank, along with creating incentives and government subsidies to new recycling companies.
Waste was made a priority for Green Investment Bank with the Scottish Government announcing their plan to create a "zero waste" society by the 2025.
The trend in the US and Europe is creating a "significant force in the economy and makes a vital contribution to job creation and national economic development."
Image: BinaryApe | Flickr