Solar Impulse Foundation launches the "World Alliance for Clean Technologies"
After the completion of the first world tour by a solar plane, the Solar Impulse Foundation have introduced a new project: The World Alliance for Clean technology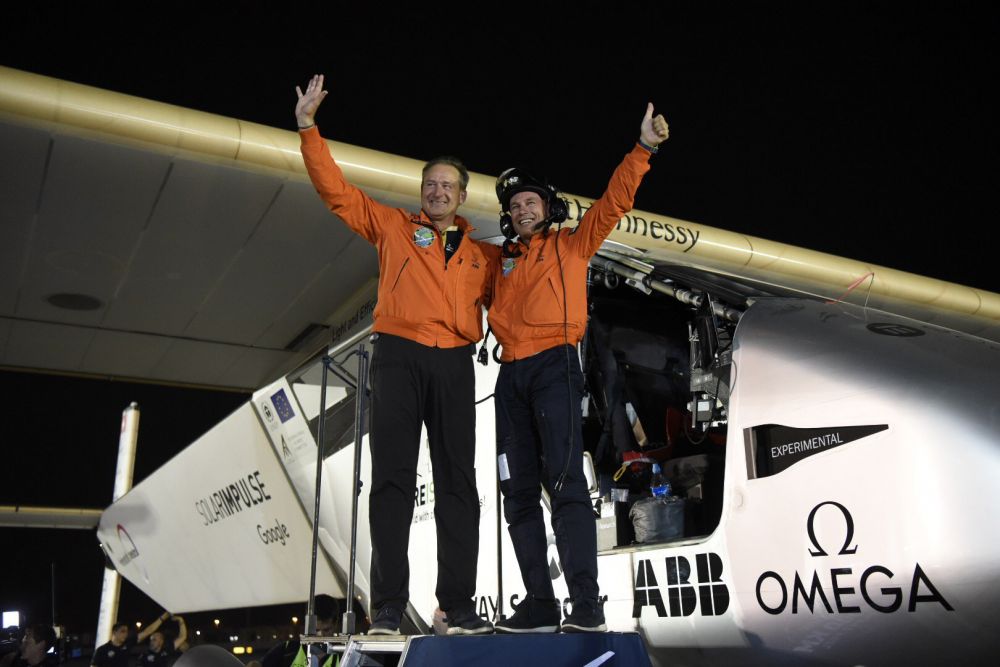 After the completion of the first world tour by a solar plane, the Solar Impulse Foundation have introduced a new project: The World Alliance for Clean technology.
The new alliance, launched on 11 November at COP22 in Marrakech, aims at creating synergies in the field of clean technologies, as well as promoting profitable solutions to environmental and health issues and give credible advice to governments.
Bertrand Piccard and André Borschberg finished the first solar circumnavigation of the world this Summer to promote the power of clean technology.
Bertrand Piccard, Chairman of the Solar Impulse Foundation said: "We need to embrace clean technologies, not because they are 'eco-logical,' but because they are 'logical... Even if climate change didn't exist, energy efficient technologies would make sense to create jobs, generate profit and boost economic development, while also reducing CO2 emissions and protecting natural resources."
The Alliance will bring together companies, start-ups, institutions and organisations related to the clean technology sector, in order to share experience and work together to improve the value chain and demonstrate tangible solutions to support governments, corporations and institutions in achieving climate and health targets.
United Nations Secretary-General Ban Ki-moon said: "The Solar Impulse flight showed the world that it is possible to push the limits of technology in order to build the foundation for a sustainable future. By harnessing this and other innovative technologies, we can achieve the Sustainable Development Goals."
Executive Secretary of the United Nations Framework Convention on Climate Change (UNFCCC), Patricia Espinosa, who was present at the launch, said: "Initiatives like the World Alliance for Clean Technologies are exactly what we need to further enable investors, governments, cities and citizens to harvest the rich variety of clean technologies that already exist or are under development"
She added: "We need the best and brightest minds – from the North and the South – to deliver clean technologies that can collectively accomplish the goals of the Paris Climate Change Agreement and all the Sustainable Development Goals to catalyze a healthy and prosperous future for all."
Jean-Pierre Clamadieu, CEO of Solvay – Solar Impulse's first partner, also said: "The success of Solar Impulse has proven to the world how powerful collaborative innovation between visionary entrepreneurs and companies that believe in science and research can be to deliver technological breakthroughs. This is just the beginning of what open collaboration and innovation can do to combat climate change."
Read Bertrand Piccard's inspiring article on Clean Technology Innovation on Page 83 of the Climate Action Publication: http://www.climateactionprogramme.org/bookstore/book_2016