Solar Impulse aeroplane flies over New York
The solar-powered aeroplane has arrived at JFK airport in New York City as part of its historic round-the-world attempt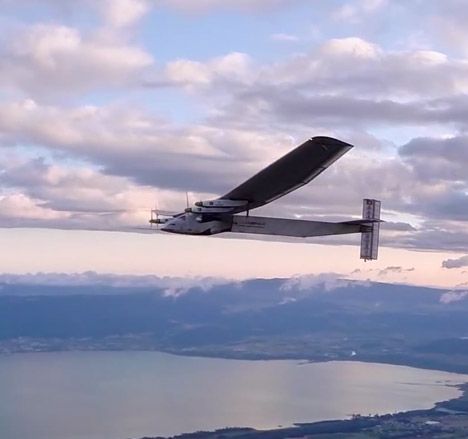 Solar Impulse 2, the groundbreaking solar-powered aeroplane, has arrived at JFK airport in New York City as part of its historic round-the-world attempt.
Swiss pilot Andre Borschberg was in the cockpit for the short flight from Pennsylvania, taking off late on Friday night local time.
This latest flight was the final leg of the trans-America section of the global circumnavigation attempt for the zero-fuel aeroplane.
The Solar Impulse team will now prepare for the Atlantic crossing segment of the journey.
Speaking to the media from the plane via satellite, Borschberg said: "The US is a country where you meet a lot of entrepreneurs and pioneers, and so to end our American crossing at the Statue of Liberty - which represents for me the freedom of enterprise and the freedom to innovate that is the spirit you can find in this country - is so symbolic."
Bertrand Piccard, the other pilot on the Solar Impulse project will fly the Atlantic leg which is expected to depart in 3 to 4 days.
The team is hoping to aim for Paris, to emulate the first solo Atlantic plane crossing by Charles Lindbergh in 1927 but the weather systems could mean the flight takes a route further south, to Toulouse, or even Seville in Spain.
Solar Impulse flew eight stages last year, starting in Abu Dhabi to with the final desiation of 2015 being Kalaeloa, Hawaii.
The top layer of the wings of Solar Impulse 2 are covered in 17,000 photovoltaic cells and the journey will be complete when the plane arrives back in the United Arab Emirates capital Abu Dhabi.