Solar panel recycling plant opens in France
Europe's first dedicated recycling plant for old solar panels has opened in France.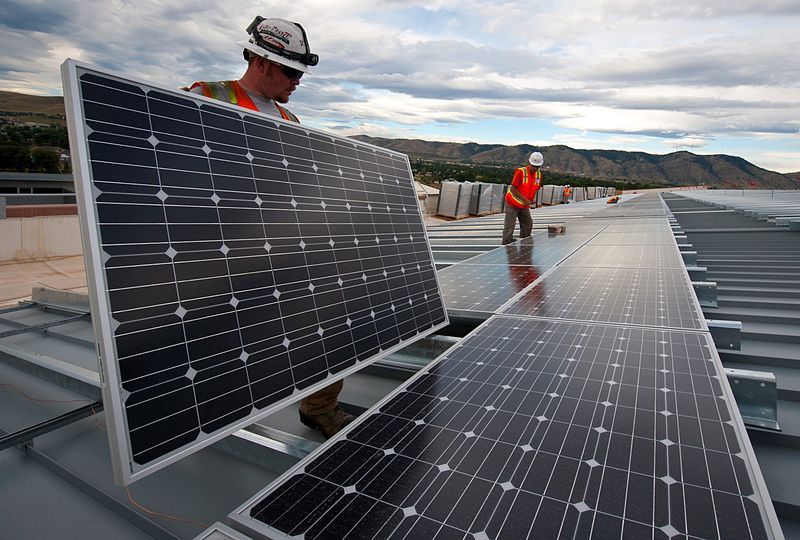 Europe's first dedicated recycling plant for old solar panels has opened in France.
Veolia, an environmental services company, has opened the plant in the town of Rousset, near Marseille, after securing a contract with recycling organisation PV Cycle France.
The new deal means that Veolia will recycle 1,300 tonnes of solar panels in 2018, which will increase to 4,000 tonnes by 2022, according to news agency Reuters.
"This is the first dedicated solar panel recycling plant in Europe, possibly in the world," said Gilles Carsuzaa, head of electronics recycling at Veolia.
According to Veolia, solar capacity has grown by up to 40 percent a year in France, equivalent to 84,000 tonnes of material in 2017 alone.
The plant will now ensure a single panel's complex array of silver, silicon, glass, copper, and plastics, and copper are dissembled and in working order to make new solar panels.
Solar panels have an estimated lifespan of 25 to 30 years, meaning that many of the first generation built in the 1990s are now being decommissioned. Veolia's initial contract will recycle almost all of the out-of-date solar panels in France this year.
The huge growth in solar power in recent years also means that finding a sustainable and circular solution to ageing panels is of prime importance. The International Renewable Energy Agency estimates that by 2050 there will be between 60 to 78 million tonnes of PV panel waste around the world. China and the US, as leaders in solar installation, will also need to establish recycling plants to deal with this waste, but that this could unlock significant economic benefits. At the moment, however, only the European Union has adopted waste regulations specifically aimed at tackling future solar PV waste.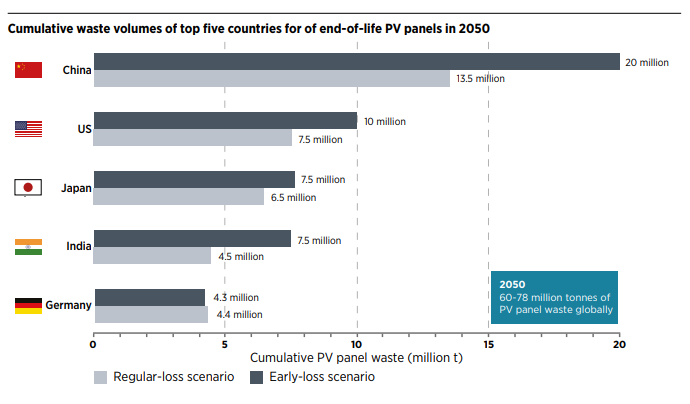 Source: IRENA