Schwarzenegger and Bloomberg among key conservatives rallying for the environment
New Responsibility & Resilience report led by Conservative Environment Network and supported by key conservative figures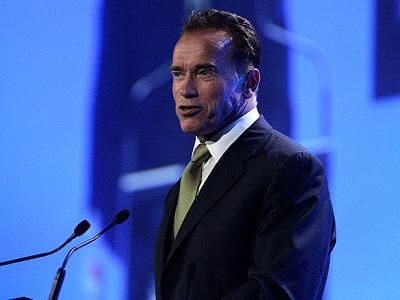 14 influential figures, including Arnold Schwarzenegger and Michael Bloomberg, have contributed to a new report that aims to revitalise the conservative environmental agenda.
The Responsibility & Resilience: What the Environment means to Conservatives report is led by the London-based Conservative Environment Network and argues that environmental conservation is fundamental to conservative politics and that economic and social prosperity is dependent on an environmentally healthy planet.
Schwarzenegger, the governor of California until 2011, writes that the environment is as important in political terms as jobs, security and healthcare whilst Bloomberg uses his decade of experience as New York City mayor and his role at the C40 Cities Climate Leadership Group to argue that sustainability is conducive to economic growth.
Ben Goldsmith, as chairman of the Conservative Environment Network, described the report as "the most wide-ranging and ambitious doctrine on the environment ever to come from business and the conservative movement".
Among the other contributors to the pamphlet are the UK's education secretary Michael Gove, environment secretary Owen Paterson and also former chairman of the World Bank James Wolfensohn.
Companies including Unilever, Marks & Spencer and Kingfisher have also participated in discussions as to whether shareholder value and consumer confidence are linked to environmental impact.
The report concludes that traditional conservative principles of competition and innovation were crucial in tackling the most pressing environmental challenges.
Responsibility & Resilience was launched at a parliamentary event on Wednesday last week.