Samsung team up with Bulb for world's first home energy control service
Samsung has partnered with Bulb to provide the world's first home energy control service.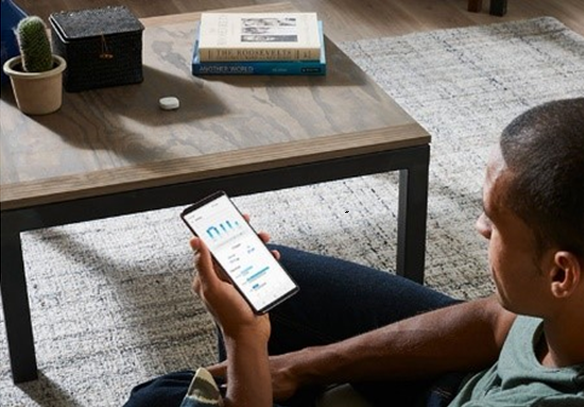 Samsung has partnered with Bulb to provide the world's first home energy control service.
To ensure greener homes, Samsung and Bulb have announced a new tool to help people understand their energy usage so they can make 'smarter' decisions.
'SmartThings Energy Control', a service that runs within the SmartThings app, helps people with smart meters monitor their energy use in (almost) real-time from the convenience of their smartphone or tablet.
Teg Dosanjh, Director of Connected Living at Samsung Electronics UK and Ireland, said: "With SmartThings Energy Control, we're taking energy data off the wall and putting it into people's hands. This innovation takes us into a new era of smart when it comes to energy management. It's about enabling access to that data in a way that feels natural to people so households are more empowered to make informed decisions about how to reduce and when to use their energy."
In the next few months the app will integrate with Bulb's Smart Tariff and advise members how much they'll be able to save if they shift some of their energy use out of the peak hours, the most expensive parts of the day.
This new initiative follows the UK government launching a consultation on plans for a new Future Homes Standard. New and existing builds contribute 20% of UK emissions; the Government recognises that the homes built now and in the immediate future will still exist in 2050, and therefore contribute to the 2050 target.
This Future Homes Standard is set to be completely put in place in 2025, with mandatory requirements for new homes including triple glazing, building fabrics that limit heat loss, low-carbon heating systems, and onsite generation assets. Fossil fuel heating systems will be banned and there may be measures requiring additional carbon-saving methods such as heat pumps, heat networks, and direct electric heating.
Bulb say that as well as reporting on how much energy usage costs, the app will also provide data on carbon intensity so households can make greener decisions about when to use energy.
Hayden Wood, CEO of Bulb, commented: "Smart meters are a foundational element in making energy simpler, cheaper and greener. To make the most of them, our members need useful digital tools to help them understand their energy usage. That's why we're excited to announce this new tool which will help our members to use less energy, save on their bills and lower carbon emissions."