Record growth for wind and solar energy in India
India added a record wind and solar energy capacity, both exceeding 5,000 megawatts (MW), from 2016 to 2017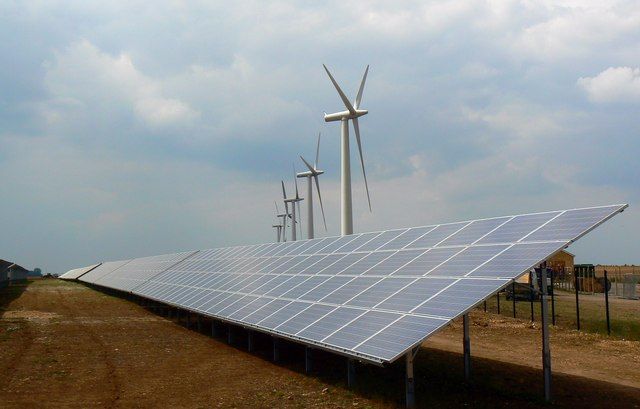 India added a record wind and solar energy capacity, both exceeding 5,000 megawatts (MW), from 2016 to 2017.
A record wind power capacity of 5,400 MW was added by the nation in 2016 to 2017, considerably higher than the target of 4,000 MW.
The previous record was 3,423 MW installed in 2015-2016, according to the Ministry of New and Renewable Energy.
Of the new capacity, over 3,000 MW was added last month alone.
At present, India's total wind capacity stands at around 32,177 MW.
Of the nine states that have strong enough winds to generate power, Andhra Pradesh added the maximum capacity of 2,190 MW – over 40 per cent of the total capacity.
During the previous fiscal year, the government introduced a series of initiatives to accelerate development in the wind sector, including new guidelines for the development of wind energy and steps to encourage wind-solar hybrid projects.
According to the Ministry of New and Renewable Energy, the nation's solar energy capacity almost doubled in 2016 to 2017 – with a record 5,526 MW of new capacity added.
India has now surpassed the 10 gigawatt (GW) solar photovoltaic (PV) installation milestone, having tripled its capacity in less than three years, according Indian Minister Piyush Goyal.
The country's cumulative solar capacity is currently estimated to be over 12 GW, compared to just 6.8 GW at the end of March 2016.
Furthermore, India is set to overtake Japan as the world's third-largest solar power market in 2017.
EnergyTrend predicts that the global solar photovoltaic (PV) demand is expected to remain stable at 74 GW in 2017, with the Indian market experiencing sustained growth.
According to the analysis, India is expected to add 14 per cent to the global solar PV demand as the country's government pursues its ambitious target of 100 GW of solar capacity by 2020 – the equivalent of the addition of 90 GW over the next five years.
The country has also secured a $500 million agreement for the development of dedicated transmission lines for renewable energy projects.
For the latest news on renewables, sustainability and climate change, sign up to our free newsletter here.