Québec carbon market successfully passes first test
The Minister of Sustainable Development, Environment, Wildlife and Parks, Yves-François Blanchet, today announced the results of the Québec carbon market's first auction of greenhouse gas emission units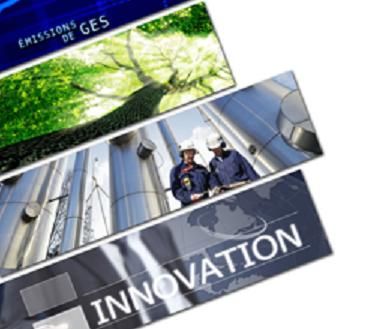 The Minister of Sustainable Development, Environment, Wildlife and Parks, Yves-François Blanchet, today announced the results of the Québec carbon market's first auction of greenhouse gas emission units.
"This is Québec's first auction. The operation went very smoothly and no technical problems were noted, either by the Department or bidders. The auction generated over $29 million in revenue, which is in line with our expectations. The market works, and it works well," said Minister Blanchet.
Of the 2.97 million greenhouse gas emission units for 2013 up for sale, 1.0 million units were sold. In addition, 1.7 million emission units for 2016 were sold. All the units went for $10.75/tonne, which was on a par with the floor price set by the government.
The cap-and-trade system is an economic tool that provides flexibility to companies with respect to their obligations, especially regarding their emission unit purchasing strategy. The first compliance period will end on 31 December, 2014 and companies will still have a chance to participate in four other auctions.
Only one auction was held in Québec in 2013, however starting in 2014, the Québec government will hold four auctions per year. Consequently, the number of units up for sale at subsequent auctions will be four times less than the amount for this auction. It was therefore to be expected that the government would not be selling all available emission units at this time.
"We are very satisfied with the results of this first auction and confident that the remaining units will be sold at the upcoming auctions. Moreover, the Québec government will link its carbon market to California's on 1 January, 2014. This will most certainly stimulate transactions on the market and provide new business opportunities for Québec and California companies," stated the Minister.
The carbon market is the centerpiece of Québec's strategy for fighting climate change and should generate more than three billion dollars in revenue by 2020. All proceeds will be earmarked for measures to reduce greenhouse gas emissions and better prepare Québec society to adapt to the impacts of climate change.
The results of the December 3 auction are available on the website of the Ministère du Développement durable, de l'Environnement, de la Faune et des Parcs at: http://www.mddefp.gouv.qc.ca/changements/carbone/index-en.htm.
The next auction will be held on Tuesday, March 4, 2014. The notice will be posted on the website on Friday, 3 January, 2014 and the registration period will begin that day.
Source:
Catherine Salvail
Press Officer
Office of the Minister
of Sustainable Development,
Environment, Wildlife
and Parks
Tel.: 418 521-3911