Plastic killing up to one million people a year, says Sir David Attenborough
A new report has found that plastic pollution is having a detrimental effect on human health.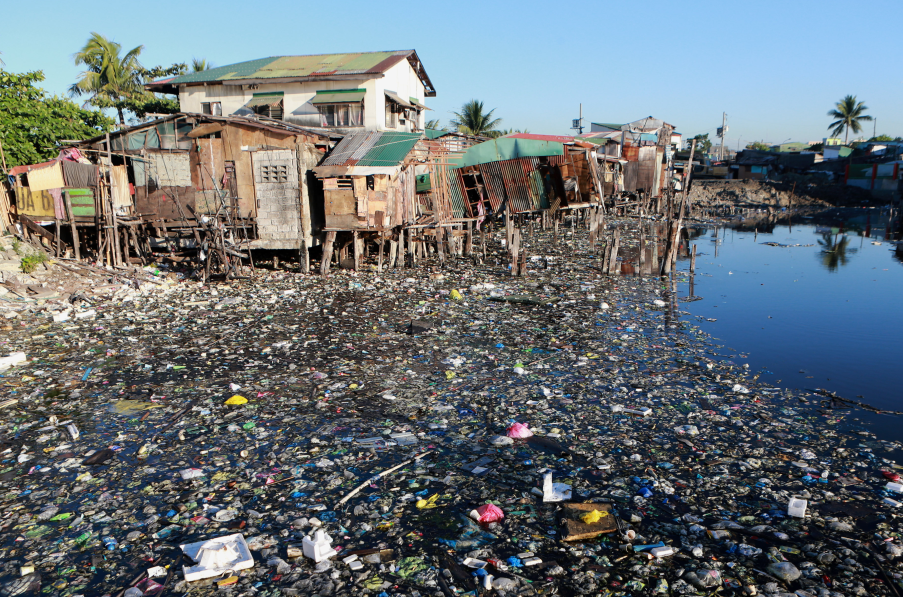 A new report has found that plastic pollution is having a detrimental effect on human health.
The report, a joint collaboration between Flora and Fauna and Tearfund, found that one person is dying every 30 seconds in developing countries from diseases and illnesses caused by plastic pollution and uncollected rubbish dumped or burnt near homes.
Plastic pollution from developed countries is ending up in places such as Malaysia and some of the poorest nations. 30 double-decker busloads of plastic waste are burned or dumped in developing countries.
Sir David Attenborough, who backs the report, said: "This report is one of the first to highlight the impacts of plastic pollution not just on wildlife but also on the world's poorest people."
Global plastic production emits 400 million tonnes of greenhouse gases each year. This shocking number is more than the total of the UK's carbon footprint.
In the UK, around 650,000 tonnes of waste plastic resins are exported each year and historically, over half of these have been sent to China, states the report.
The UK has a growing plastic pollution. A new report has found that the 'lunch on the go' habit generates 11 billion items of plastic packaging a year, confirming what Theresa May termed, Britain's 'throwaway culture'.
In response to this, the report has called on multinational companies to fundamentally change their business models by committing to reporting the number of single-use plastic items they distribute in developing countries by 2020, and halving this by 2025.
Dr. Ruth Valerio, Global Advocacy & Influencing Director at Tearfund said: "Today Tearfund launches our new Rubbish Campaign, which calls for urgent action from four multinationals - Coca-Cola, Nestlé, PepsiCo and Unilever."
A representative from Nestlé said: "We are determined to reduce our use of single-use plastics and are working on improvements to our packaging every day to find alternatives and make sure the plastic we do use can be recycled or re-used. We are getting rid of non-recyclable plastics as quickly as possible and introducing reusable packing, new delivery systems and innovative business models around the world."
This new report comes after almost all of the world's countries have agreed on a deal aimed at restricting shipments of hard-to-recycle plastic waste to poorer countries.
The United Nations announced the news on Friday, the new deal will mean that exporting countries will now have to attain consent from countries receiving unrecyclable plastic waste.
Read the full report here.
Photograph: Greenpeace