Panasonic and Denver launch 'smart city' partnership
Panasonic Corporation and the US city of Denver, Colorado have launched a new partnership to bring smart city technologies and expertise to residents and visitors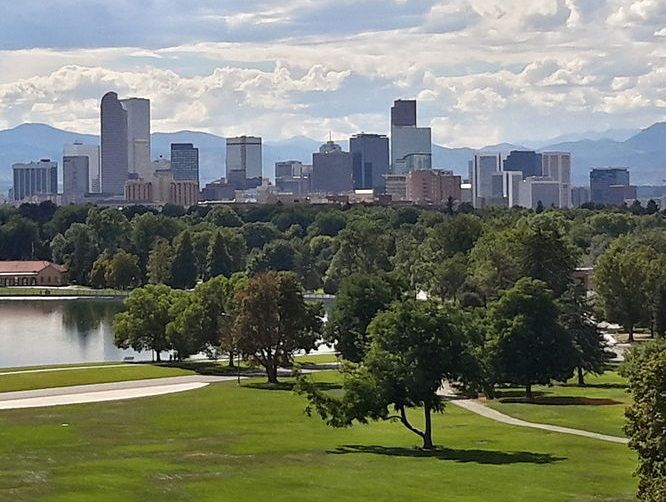 Panasonic Corporation and the US city of Denver, Colorado have launched a new partnership to bring smart city technologies and expertise to residents and visitors.
In a statement, Japanese firm Panasonic said the agreement will make Denver (pictured) a "more sustainable, smart city by enhancing access to and development of community engagement, energy efficiency, water conservation, public safety, healthcare, and other public services."
Osaka-based Panasonic, a 2015 Zayed Future Energy Prize winner, has been a long-term leader in sustainable technology solutions and smart city technologies.
Denver Mayor Michael B Hancock: "This exciting, new partnership between Panasonic, the city and other Denver entities will connect people to the city services they need through real-time information and technology… That real-time information will work to enhance Denver services while creating more equity, freedom and access to choices that will allow our community as a whole to live better, easier lives."
The partnership will see smart technologies brought to Denver's infrastructure, including Denver International Airport, and is expected to bring more real-time information on city services to the community.
Panasonic said that: "Smart technologies embedded in the city's infrastructure will enable people to have effortless access to information about services, including utilities and mass transit."
Responsive infrastructure is also designed to transform smart urban infrastructure like street lighting and energy systems to sense and respond to the presence of people and deliver services as needed.
Panasonic and Denver are aiming to improve the connection between people in the community and the local government and the services they need, while increasing their level of engagement and awareness of the need to save energy.
Xcel Energy has presented a project to build a microgrid with contributions from Panasonic and Denver International Airport that will demonstrate the use of solar photovoltaic and lithium-ion storage batteries working together.
The Microgrid is made up of a 1.3 MW AC Solar Carport System and a 1 MW/2 MWh Battery Storage System and, if approved, it will be "the most comprehensive project of this type in Colorado history and the first with actual customer participation in a real-world environment," according to Xcel Energy.
Other work includes an LED street-lighting development project, and work to improve resident access to "health and wellness activities".