Oslo Airport now hosts the world's greenest terminal
In Oslo, work has been completed on the world's greenest air terminal which combines innovative design with energy-efficient strategies as well as on-site energy harvesting systems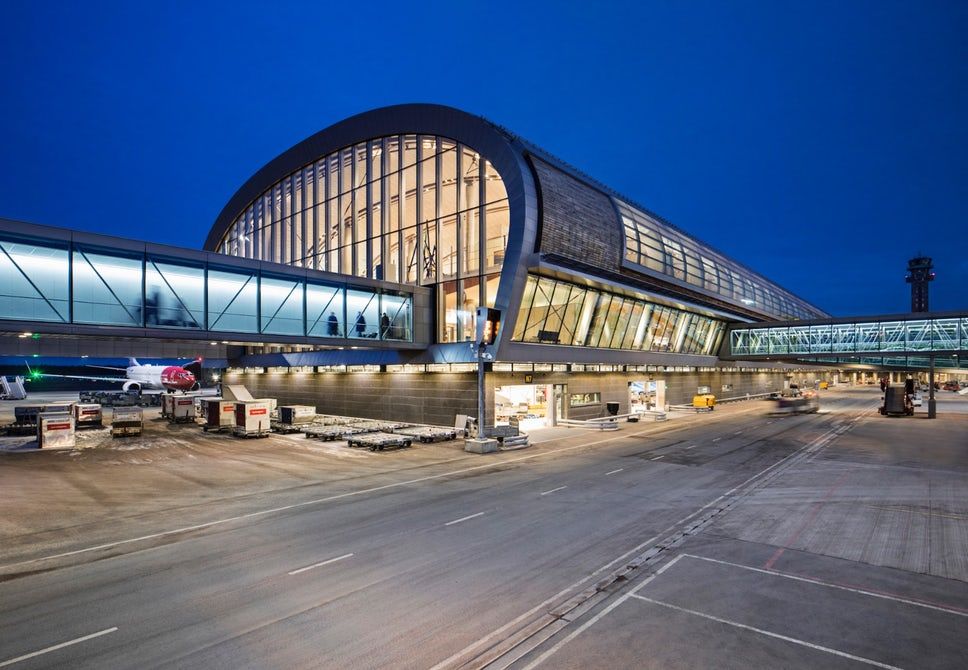 In Oslo, work has been completed on the world's greenest air terminal which combines innovative design with energy-efficient strategies as well as on-site energy harvesting systems.
Designed by the Nordic-Office of Architecture, the 115,000 square metre expansion to Oslo Airport has set new standards for sustainable design.
The extension – which has increased the airport's capacity at to more than 30 million passengers – is the world's first airport building to achieve the BREEAM Excellent sustainability rating.
The renovation showcases a range of energy-efficient strategies in addition to energy harvesting systems.
The terminal uses a reservoir of snow gathered during the winter months to cool the building throughout the summer.
Natural materials have been used wherever possible and recycled steel and special, environmentally friendly, concrete mixed with volcanic ash has been used throughout the building.
The use of environmentally friendly materials has resulted in an estimated 35 per cent reduction in CO2 emissions.
Furthermore, energy consumption in the new expansion has been cut by more than 50 per cent compared to the existing terminal.
The Nordic team has also updated the existing train station – which sits at the heart of the airport –enabling 70 per cent of all passengers to access the airport by public transport.
Gudmund Stokke, Founder and Head of Design at Nordic-Office of Architecture, said: "We are delighted to have delivered a project which not only develops Oslo Airport's distinctive architecture, but one which also provides a greatly enhanced experience for passengers."
Dag-Falk Petersen, CEO of AVINOR – a state-owned limited company that operates most of the civil airports in Norway – reiterated these comments, saying: "Oslo Airport is now more spacious, more efficient and more comfortable for the passengers."
Nordic is now working on ten other airport projects in seven different countries.
Never miss an update by signing up to our free newsletter here.
Image credit: Ivan Brodey