Obama launches Climate Action Plan to address emissions and battle climate change
US President unveils plan for first federal controls on power plant emissions and plans to boost renewable energy production and energy efficiency standards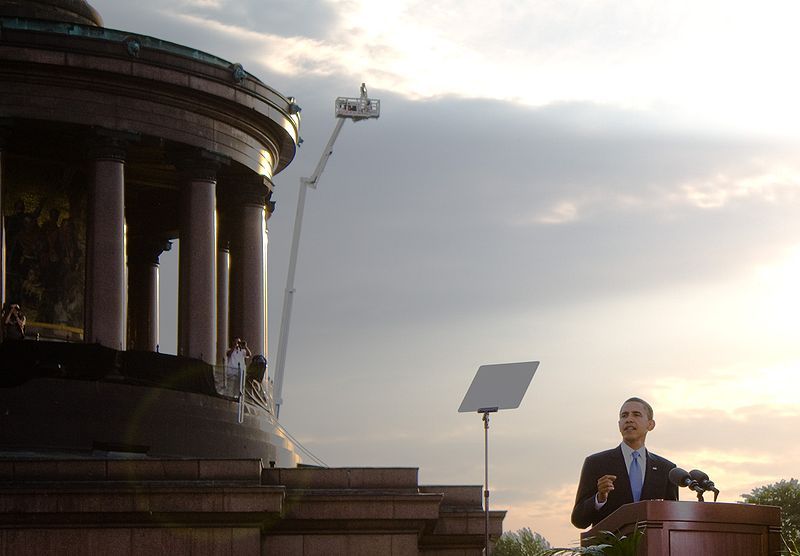 Barack Obama launched a major second-term drive to combat climate change and unveiled sweeping plans to curb emissions and promote renewable energy.
Temperatures are rising, sea level is climbing, the Arctic ice is melting and the world is doing far too little to stop it, he warned on Tuesday in a speech at Georgetown University.
"I refuse to condemn your generation and future generations to a planet that's beyond fixing," he said, unveiling his most sweeping plan yet to tackle pollution and global warming by using the executive powers of his office.
His announcement follows years of inaction by Congress on the issue and his plan would not need lawmakers' approval.
At the core of Obama's plan are the first-ever federal controls on new and existing power plants that emit carbon dioxide — a heat-trapping gas blamed for global warming. The program will also boost renewable energy production on federal lands, increase efficiency standards and prepare communities to deal with higher temperatures.
Obama called for the US to be a global leader in the search for solutions.
However, his campaign faces extensive obstacles, including the likelihood that the limits on power plants will be challenged in court.
"There will be legal challenges. No question about that," former US Environmental Protection Agency (EPA) administrator Christie Whitman said. "It's a program that's largely executive. He doesn't need Congress. What that does, of course, is make them madder."
Obama also offered a rare insight into his deliberations on whether to approve the hotly debated Keystone XL oil pipeline, deeming it in US interests only if it does not worsen carbon pollution. The pipeline would carry carbon-intensive oil from Canadian tar sands to Texas Gulf Coast refineries.
The US president also mocked those who deny that humans are contributing to the warming of the planet.
"We don't have time for a meeting of the flat-Earth society," Obama said.
Four months after a newly re-elected Obama issued lawmakers an ultimatum in his State of the Union speech — "If Congress won't act soon to protect future generations, I will" — impatient environmental activists reveled in Tuesday's news.
Announcing he will allow more renewable energy projects on public land, Obama set a goal to power the equivalent of 6 million homes by 2020 from sources such as wind and solar, effectively doubling the country's capacity.