Mexico to launch carbon market in 2017 and link with California, Quebec and Ontario
Mexico will launch a national carbon market in 2017 and is aiming to connect with schemes in the U.S. and Canada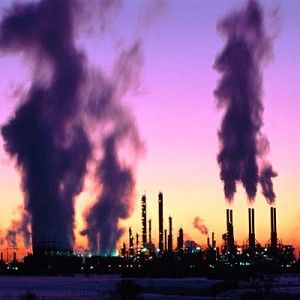 Mexico will launch a national carbon market in 2017 and is aiming to connect with schemes in California, Quebec and Ontario, according to official statements.
Rodolfo Lacy, Mexico's Undersecretary for Environmental Policy and Planning, addressed leaders at the Climate Summit of the Americas in Toronto on Wednesday and announced the plans.
Mexico implemented a $3.50 per tonne carbon tax on fossil fuels in 2014, and is planning to enable emitters to buy and sell Certified Emission Reductions (CERs) from low-carbon projects within the country and submit them for compliance instead of paying.
Lacy suggested that the offset trading element of Mexico's climate policy will be linked with the three schemes in the United States' and Canada which are already connected through the Western Climate Initiative (WCI).
Speaking at an emissions trading conference in Los Angeles, California in April, Lacy said that Mexico was considering a direct link to the WCI.
Mexico's tax and offset scheme is part of its efforts to cut GHG emissions by 30 per cent below business-as-usual (BAU) levels by 2020, and halving 2000 levels by 2050.
In its Intended Nationally Determined Contribution (INDC) submitted to the UN earlier this year Mexico pledged to reduce its GHG emissions by at least 25 per cent below BAU levels by 2030.
It also offered to deepen this goal to a 40 per cent cut provided a global climate agreement is reached at the key climate negotiations in Paris in December that covers an international carbon price, carbon border adjustments, technical cooperation, access to low-cost financial resources and technology transfer.
Quebec's Premier Philippe Couillard announced at the Toronto summit that the Canadian province will join a subnational movement to cut GHG emissions by 80-95 per cent below 1990 levels by 2050.
Couillard also said that Quebec would join the 'Under 2 MOU' Memorandum of Understanding which currently includes 17 states and regions from four continents.
Quebec launched its carbon market in 2014, while Ontario is designing its own scheme and will release the details later in 2015.
Ontario Premier Kathleen Wynne organised the North American climate summit to generate political momentum in the region in the build up to December's talks.