London launches first low emission bus zone
The Mayor of London, Sadiq Khan, has launched the first of twelve low-emission bus zones (LEBZ) in a bid to curb air pollution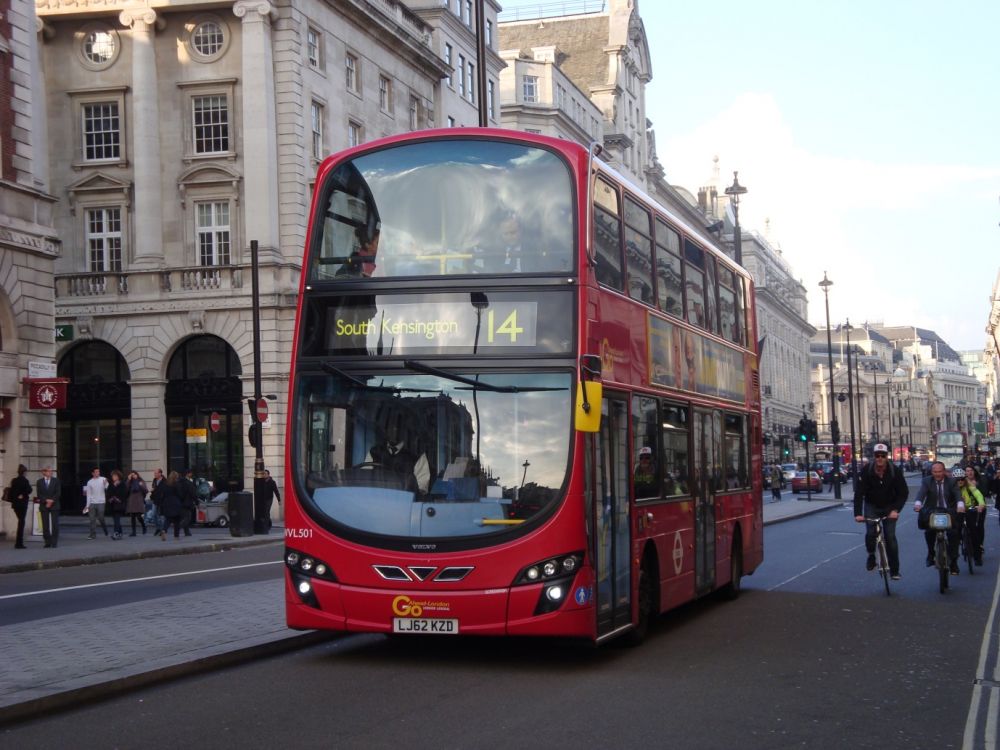 The Mayor of London, Sadiq Khan, has launched the first of twelve low-emission bus zones (LEBZ) in a bid to curb air pollution.
As of Friday 10 March, only the greenest buses will be allowed to travel through the first LEBZ, which runs through Putney High Street, one of the capital's highest polluted areas.
According to City Hall, Putney exceeded hourly legal levels of nitrogen dioxide (NO2) on 1,248 occasions in 2016.
European Union regulations state that the limit should not be exceeded more than eighteen times in a year.
The move means that the 145 buses on seven designated routes that run through the Putney LEBZ have to meet stricter emission standards.
A further 11 zones are due to be introduced by 2020, with Brixton and Streatham LEBZs scheduled to come into effect from this October 2017.
Sadiq Khan said: "London's toxic air is an outrage and I promised to make cleaning it up one of my top priorities. Today, I'm delivering on that pledge by introducing our first ever Low Emission Bus Zone. I have asked TfL [Transport for London] to remove the oldest, dirtiest buses from our streets and this new route, along with the 11 others we'll be introducing, will make a big difference to the pollution caused by our public transport system."
The use of low-emission buses are expected to reduce emissions by 84 per cent in the capital's pollution hot spots by 2020.
The changes to the bus fleet will be also accompanied by new bus priority measures to reduce the time buses are stuck in traffic.
The Mayor's Office said the initiative was part its wide efforts to reduce air pollution and carbon emissions from London's bus fleet through investment in new fuel cell, electric, hybrid buses.
Earlier this year, Khan announced the introduction of a 'Toxicity Charge' (T-Charge) for the capital's most polluting vehicles, coming into effect this October.
The T-Charge will apply to cars which do not meet Euro IV emission standards, and will operate during the same times as the existing congestion charge – weekdays between 7am and 6pm.
In addition, Khan has committed to phase out all diesel-only buses and purchase only hybrid or zero-emission double-decker buses from 2018.
He has appealed to other cities around the world to work together to expand the market for ultra-low emission buses.
He said: "I now need other cities around the world to work with me to demand cleaner bus technology so we can phase out diesel buses altogether."
Khan has also reiterated his calls for the government to deliver a nationwide diesel scrappage scheme and introduce a new Clean Air Act to provide a clear and overarching framework for action.
Khan said: "I'm doing everything in my power to both transform London's bus fleet and target areas with the worst pollution so that the streets we live and work in are better places to be. However, I can't do this alone. That's why I am repeating my call to the government to take their responsibility seriously and introduce a national diesel scrappage fund to help get the most polluting vehicles off our roads and to give me the powers to tackle other sources of air pollution."
For the latest news on clean transport as well as renewable energy, sustainability and climate change sign up to our free newsletter here.