Leaders of US, China, India to meet at Paris climate summit
U.S. President Barack Obama, Chinese President Xi Jinping, and Indian Prime Minister Narendra Modi will meet on the first day of COP21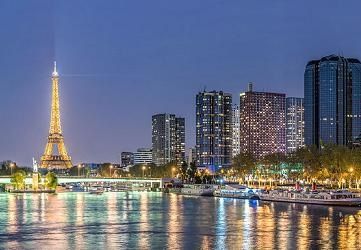 The leaders of the United States, China and India will meet on the first day of the UN climate talks in Paris on 30 November to give momentum to the historic negotiations, White House officials said on Tuesday.
U.S. President Barack Obama, Chinese President Xi Jinping, and Indian Prime Minister Narendra Modi will hold a meeting at the two-week UN Climate Change Conference to "send a strong message to the world about their strong commitment to climate change," according to White House Deputy National Security Advisor Ben Rhodes.
COP21 runs until 11 December and nearly 140 world leaders have confirmed their attendance at the opening day.
Obama is also due to meet French President Francois Hollande, as well as with leaders of Small Island Developing States including the Seychelles and Marshall Islands that are among the most vulnerable nations to the impacts of climate change such as rising sea level.
On Tuesday, the U.S. lead climate negotiator Todd Stern said a Paris deal should include a review process that enables countries to assess their targets every five years.
Stern said: "We are riding on the wave of those 170 targets that have been submitted… The stars are more aligned right now to reach agreement than I have ever seen them – than I have ever seen happen before."