IPCC report: extreme sea level events will be 'once a year' by 2050
The new Intergovernmental Panel on Climate Change Report has warned of extreme sea level rise by 2050.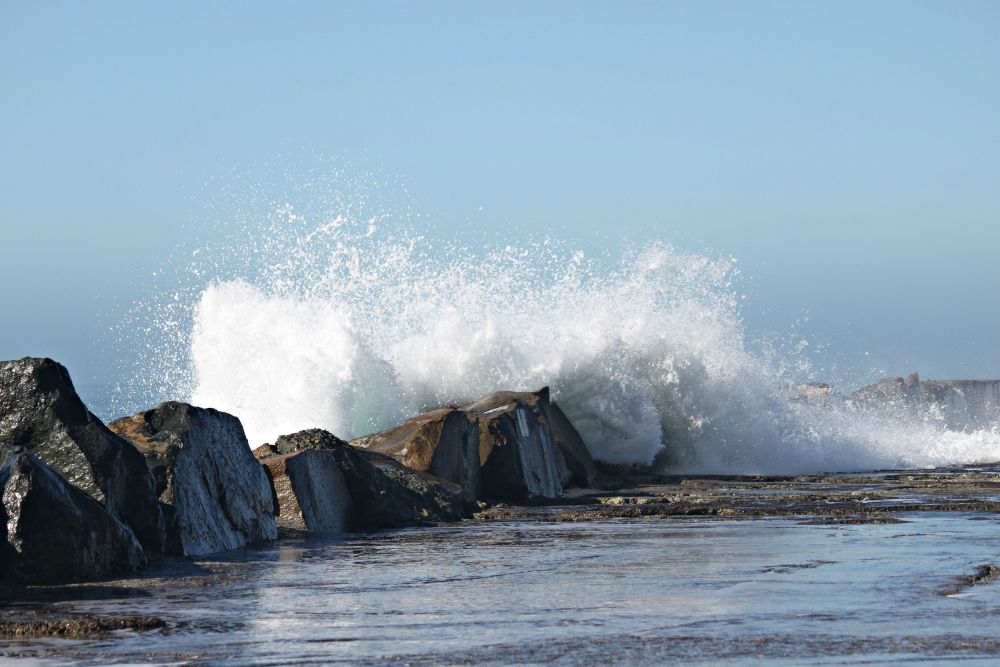 The new Intergovernmental Panel on Climate Change Report has warned of extreme sea level rise by 2050.
The latest IPCC report 'Ocean and Cryosphere in a Changing Climate' highlights the damaging consequences of endured changes to our oceans and frozen waters.
The report, put together by more than 100 scientists from more than 30 countries, assessed the latest scientific knowledge about the impacts of climate change on ocean, coastal, polar and mountain ecosystems, and the human communities that depend on them.
The report says that even if emissions came to a halt immediately, extreme events will occur every year by 2050 in many regions, increasing risks for many low-lying coastal cities and small islands.
To limit the damage caused by the events, the IPCC warn that major investments in adaptation are required to reduce low lying costal islands being exposed to increased flood risks.
The report highlights that the ocean and the cryosphere play a critical role for life on Earth and on the human population. A total of 670 million people in high mountain regions and 680 million people in low-lying coastal zones depend directly on these systems.
"The open sea, the Arctic, the Antarctic and the high mountains may seem far away to many people," said Hoesung Lee, Chair of the IPCC. "But we depend on them and are influenced by them directly and indirectly in many ways – for weather and climate, for food and water, for energy, trade, transport, recreation and tourism, for health and wellbeing, for culture and identity."
The report also focuses on ocean warming. According to the IPCC, the ocean has taken up between 20 to 30 per cent of human-induced carbon dioxide emissions since the 1980s, causing ocean acidification.
They warn that continued carbon uptake by the ocean by 2100 will exacerbate ocean acidification which is already disrupting species.
This week, Activist Greta Thunberg delivered a powerful and emotional speech at the UN Climate Speech. She referenced the 2018 IPCC report, a document which warned of the stark consequences the planet would face if average global temperature rise is not kept to below 1.5 degrees Celsius.
The new Special Report has got the world's attention with the reality of the climate emergency but it is still too early to know whether this will wake up world leaders to the urgent action that needs to be taken.
Read the IPCC report in full here.
Photograph: Neva Swensen