High winds set new renewable energy record across Europe
A period of high winds across Europe on Wednesday 7 June has helped the renewable energy sector achieve its highest ever output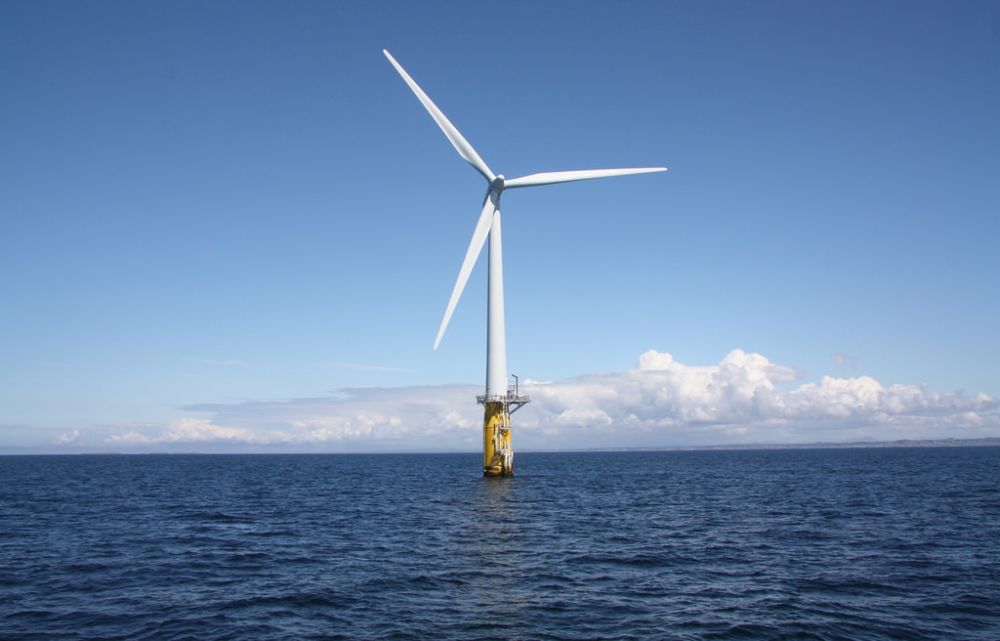 A period of high winds across Europe on Wednesday 7 June has helped the renewable energy sector achieve its highest ever output.
In the UK, wind, solar and nuclear power were together generating more electricity than gas and coal combined at 1pm on Wednesday 7 June, for the first time ever.
According to data from the National Grid, at lunchtime on Wednesday solar panels generated around 7.6 gigawatts (GW) of electricity, while wind turbines produced a total of 9.5 GW of power.
Power from wind, solar, biomass and hydropower represented more than half (50.7 per cent) of UK energy.
Add in nuclear, and by 2pm low carbon sources were generating 72.1 per cent of electricity in the UK.
The growing number of offshore wind farms off the UK, Germany, the Netherlands and a number of other European nations, coupled with high wind speeds have also set what are understood to be new records, The Guardian reported.
According to industry body EnAppSys, on Tuesday 6 June, 2.7 per cent of the European Union's power came from offshore wind farms, with offshore wind accounting for 10 per cent of UK power demand.
Emma Pinchbeck, Executive Director of trade body RenewableUK, said the "incoming government should be proud of what the wind sector has achieved in the UK, and work with the industry to ensure that these record-breaking days for wind energy generation become our new norm".
EnAppSys said the vast amount of electricity generated by both onshore and offshore wind farms across north-west Europe, resulted in power prices falling to record levels, at a tenth of their usual cost overnight.
Maf Smith, Deputy Chief Executive of RenewableUK, said: "It's a sign of how things are changing – coal is coming off and renewables are growing."
Giles Dickson, Chief Executive of WindEurope, said that although nearly 3 per cent of Europe's power demand seems small, it was a "very high level" for offshore wind.
He said: "You have to put it in the context that most countries do not have offshore wind."
Germany, Denmark and Belgium have committed to a fivefold increase to the world's offshore wind capacity over the next ten years.
In 2016, there was around 13.8 GW of offshore wind capacity across the world; the three European nations plan to add another 60 GW.
The UK is now home to the largest and most powerful wind turbines in the world.
The 258 megawatt (MW) Burbo Bank extension project includes 32 8 MW turbines, which stand at 192 metres high, across an area the size of 5824 football pitches.
Building fewer, higher capacity turbines saves money as less maintenance and fewer foundations, "transition pieces", and connection cables to nearby substations are required.
German wind turbine manufacturer Senvion is now developing a turbine with a capacity of more than 10 MW, while GE Wind Energy in the U.S. is working on a 12 MW wind turbine.
For the latest news on renewables, sustainability and climate change, sign up to our free newsletter here.